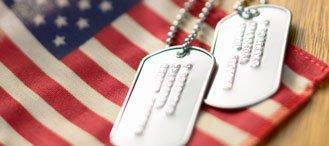 AARP Arizona is helping to sponsor the Yavapai County StandDown, welcoming homeless veterans and those at risk of homelessness for a range of services and resources.

Veterans and their families are invited to the StandDown, scheduled for Friday and Saturday, Sept. 28 and 29, at Frontier Village, 1841 E. State Highway 69 in Prescott. The StandDown provides resources such as housing and employment assistance and overnight stays. AARP Arizona volunteers will be distributing hygiene kits.

Other services include Veterans Administration and health benefits assistance; help with driver's licenses; Social Security information; health, vision and substance abuse help; education opportunities; and storage space.

Last year, 3,755 veterans and their families received help at local StandDown events and fairs in 13 Arizona counties.