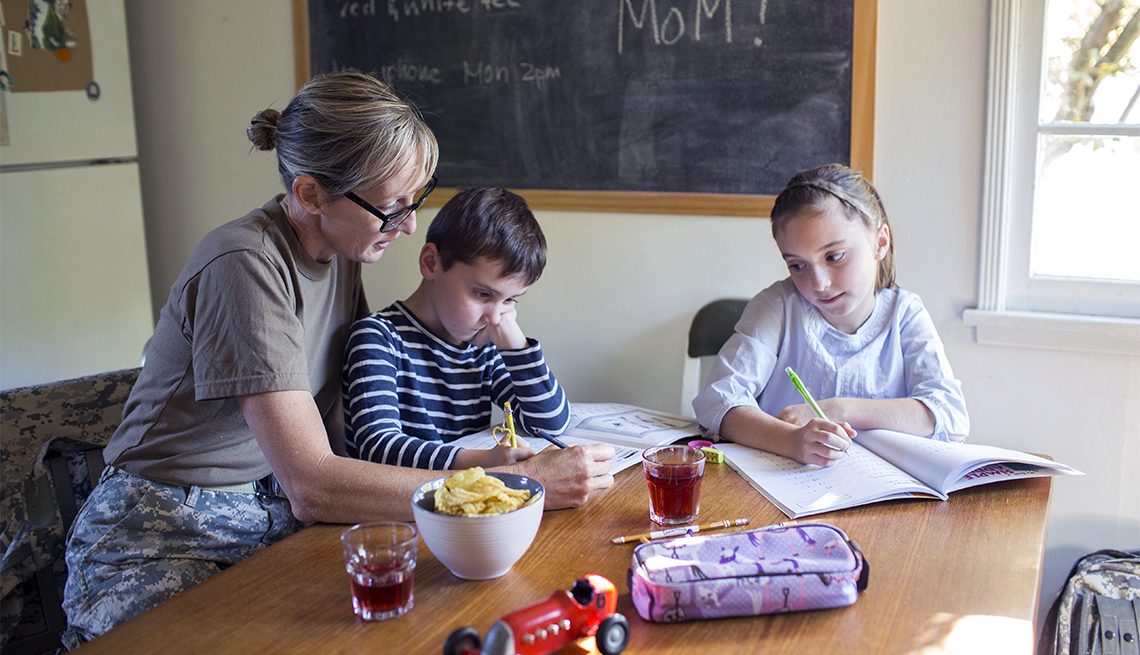 We proudly salute our veterans, military, and their families (VMF) who are vital in our country's identity, as well as our nearly 4 million AARP members who have served. If you're a Veteran or a member of the military with thousands of organizations trying to help you, it can be hard to find the right information. That's why AARP brings together valuable resources to help you navigate your options at AARP.org/Veterans.

The following is a sampling of the broad array of benefits and resources available for Veterans and Military Families, click to find:

AARP Arkansas Event - Dear Sirs Documentary Screening
Volunteer with the AARP Arkansas Veterans Team
AARP Resources
Arkansas Resources

AARP Arkansas Event - Dear Sirs Documentary Screening
After discovering an archive detailing the horrifying journey of his grandfather as an American POW during World War II, a young man sets out 75 years later to retrace his footsteps across Germany on a bicycle, piecing together an untold story in an effort to understand the man who helped raise him. Watch the trailer here.

REGISTER BY CLICKING HERE to watch the film online anytime from September 9 through September 12, then join AARP and the filmmakers for a live hour-long Q & A on Monday, September 12 at 6:30 p.m. CST. Login information to view the film and join the live Q & A will be provided by email prior to each event, so please be sure to "opt-in" to receive event emails.

Volunteer with the AARP Arkansas Veterans Team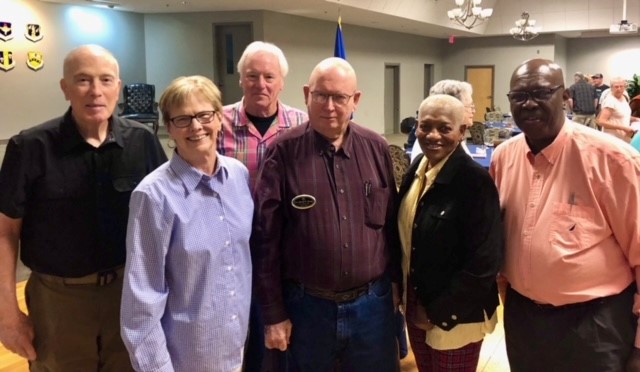 AARP Arkansas is always looking for folks who want to help others in their community. If you're interested in learning more about volunteering with AARP on the AARP Arkansas Veterans Team, email us at ARaarp@aarp.org.

AARP Resources
AARP's FREE Resources to Aid Veterans, Military, Their Families Amid COVID-19 Outbreak: Veterans & Military Families now have "Free Resources to Aid VMF Amid COVID-19 Outbreak" housed at www.aarp.org/veterans that aggregates health & financial links to help the VMF community during the global pandemic and beyond.

Military Caregiving Guide: A veteran-specific guide to help military and veteran caregivers tackle some of the most critical issues they're facing because of COVID-19. Click here to download or print a copy.

AARP Veteran Fraud Watch: Refresh yourself on scams targeting veterans and heed the warning signs. Sign up for free "watchdog alerts," review our scam-tracking map, or call our toll-free fraud helpline if you or a loved one suspect you've been a victim. Some scams targeting veterans, military, and their families are:

AARP and the Elizabeth Dole Foundation Respite Relief for Military and Veteran Caregivers: Eligible family caregivers can access no-cost, short-term assistance to help care for wounded, ill or injured veterans or service members.

AARP Family Caregivers discussion group on Facebook: Connect with nearly 4,000 other caregivers in this private group to exchange practical tips, offer support and share your family caregiving experiences.

AARP Financial Workbook for Veteran and Military Caregivers: This booklet will help you get organized and take control of your finances now and in the future. Each set of worksheets is designed to capture the essential information you need to manage the complex responsibilities of caregiving.

AARP Job Board: Use the Veterans Wanted Jobs filter to search for employers who are actively seeking applicants with a military background.

AARP Member Benefits for Veterans: Review these carefully chosen benefits for AARP members who are a part of the veteran and military community.

AARP Resume Advisor: Get a free expert résumé review of how well your skills are communicated and obtain personalized recommendations on how to make your résumé stand out. Discounted writing packages are also available to rewrite your résumé, cover letter, or LinkedIn profile.

AARP Work Reimagined Guide for Veterans & Military Families: This guide can help you navigate other free resources AARP offers to aid you in your job search.

AARP Supports Veterans, Military, and Their Families Guide: Share this printable guide with other veterans and military families to let them know about the resources, tools, and information AARP offers to the military community.

AARP Veterans' Health Care Benefit Guide: Navigating VA benefit programs can be overwhelming. This guide can help you understand your eligibility and determine the best options available to you.

Arkansas Resources
Arkansas Department of Veteran Affairs: The Arkansas Department of Veterans Affairs, or ADVA, is a state agency created in 1923 by the Arkansas General Assembly to connect Veterans and their dependents to state and federal service.

Feed the Vets: Feed the Vets mission is to continue to serve those who served in the military through supplemental food sources. Their pantry is the only one in the state of Arkansas that is set up strictly for military Veterans. They require only proof of military service with DD Form 214, VA healthcare I.D, or military I.D cards. Guardsman, Reservists, and Retirees are welcome.