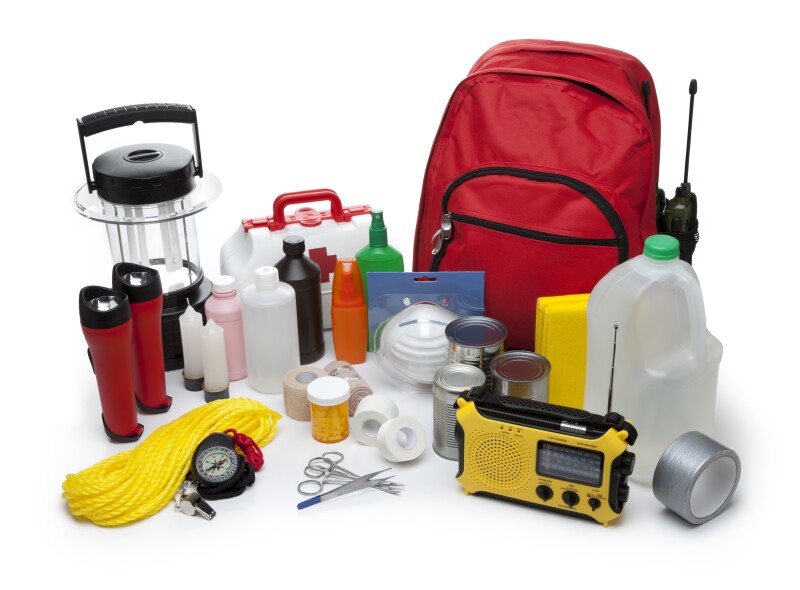 A disaster or emergency situation is a sudden and unplanned event that will happen at the most inopportune time.

It's important for people of all ages to have a plan of action in case of an emergency. But for older Arkansans, there can be different factors to keep in mind when responding to an emergency. Here are some tips to make sure you are ready.



Quiz: Do You Know How to Prepare for a Disaster? (AARP Foundation has answers)
Make a plan
Have a family emergency plan in place ahead of time. Use the family emergency plan form on Ready.gov  to record contact information, Social Security numbers, medications, health conditions and health insurance information for all family members.

You should also prepare a plan to evacuate your home quickly and safely. Develop a few options in case a fire or other hazard blocks your original route. Test these plans with your family regularly. Designate a meeting spot so everyone will know where to go in case of an emergency. And if you are evacuated from your area, select a place in a nearby town for extended family to meet.


Stock an emergency kit
Include enough water and nonperishable food to sustain each person for three days. Make sure you have medicines to last at least a week, and extra glasses, hearing aids and hearing aid batteries. If you can't obtain an emergency supply, be sure to fill your prescriptions on the first day you're eligible for a refill, rather than waiting for them to run out. Keep hard copies of documents such as birth certificates, insurance policies, Medicare cards and financial forms in your kit. You could also keep digital copies of your documents on a portable flash drive in the kit. Get the full list of supplies by downloading this instruction sheet from Ready.gov (PDF).

Diabetic? It's a good idea to have an emergency bottle of orange juice in your kit as well.
Caregiver for a spouse or other loved one? Here are some tips especially for you.
Prepare your home
Have a few key items in your home at-the-ready in case of an emergency. A lot of people put the fire extinguisher in the kitchen. You should also put one on each floor of the home and by the fireplace. Other items to have ready are slippers. While they might not seem like typical emergency gear, slippers can help protect your feet from broken glass and debris a big problem during weather-related emergencies or in a fire. Have them under your bed in case you have to evacuate your home quickly.

Gather information
There is a free service called Smart911.com that allows you to upload important information to a website that is accessible to first responders. You can alert first responders to the number of people and pets in your household, emergency contact numbers and more. Access it here.

AARP Arkansas volunteers are available to speak to groups in Pulaski County about disaster preparedness. To learn more, email ArAARP@aarp.org or call 866-554-5379.