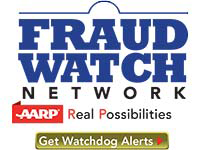 Wisdom may come with age, but that doesn't mean older people don't fall victim to scams.

AARP Arkansas offers Fraud Watch Network presentations to help people learn how to spot and avoid the latest schemes. Topics include identity theft, cybersecurity, medical scams and investment fraud.

Arkansans reported 17,818 complaints of fraud and identity theft to the Federal Trade Commission in 2016, with debt collection ruses leading the list. Scammers often target older people because they are likely to have a nest egg and may be more trusting.

Interested in having an AARP volunteer speak to your group—or in becoming the state office's lead Fraud Watch Network volunteer? Go to aarp.org/ar for details.