By Julie E. Lee, Vice President & National Director, AARP Driver Safety, Education and Outreach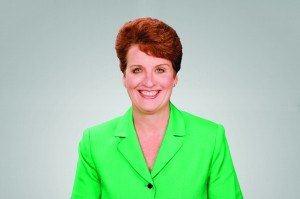 Despite our best intentions, most drivers will be involved in a fender-bender at some point in their lifetime. While fender-benders are more common during heavy traffic and low speeds, they can happen anytime, anywhere. From parking lots and driveways, to busy intersections and highways, it is important to know how to respond to this type of crash, if and when you're involved in one.

Keep in mind these seven steps for handling fender-benders, from police involvement, to insurance claims and injuries:



Pull over—safety first. Stop and turn on your hazard lights. In most states, it is required by law to stop after a collision, so make sure you pull out of any driving lanes and over to the side of the road as soon as it is safe to do so. If you are behind the other car involved, follow his or her lead. If you are ahead of the other car involved, signal for the other driver to follow your lead. It is critical that you find a safe spot where you and the other driver can get out of your vehicles to exchange information and assess any damages. If you are unable to move your car or don't feel that it is safe to do so, stay in your car with your seat belt fastened and call the police.

Check for injuries. Check yourself or any passengers involved first. If you notice any injuries, do not move anyone and call 9-1-1 immediately. Sometimes fender-benders may seem minor, but it is possible that if you are injured, you won't feel it right away because of your adrenaline flow after the accident. Head, neck and back injuries, as well as soreness and dizziness, are commonly experienced in such accidents. Even if you do not spot any immediate injuries, consider visiting your doctor within a day of the collision for a formal check-up.

Call the police. Call 9-1-1. Getting the police involved is important. Even if no one is injured and there are no visible damages, filing a police report will help things flow more smoothly in the long run, and will be useful if you find fault with the other driver or if you suspect insurance fraud. In some jurisdictions though, the police will not respond to fender-benders.

Look for eyewitnesses. Check to see if anyone witnessed the collision. This may be one of the smartest things you can do in a fender-bender. Having an unbiased eyewitness can help settle any disputes or arguments between the involved parties. Try to get the eyewitness's name, address and phone number in case the police or insurer requests more information.

Exchange information with the other driver. Particularly when the police will not get involved, it's important to write down the driver's name, address, phone number, insurance company, insurance policy number and license plate number—and do so quickly, in case the other driver has a change of heart. It may be wise to ask them for their driver's license and insurance card so that you can accurately write down their information. If you notice any inconsistencies or suspect fraud, make note. The more information you gather, the better off you will be.

Take photos. After the accident, try to take some photos of any signs of damage on both cars. This is where a camera phone comes in handy (but let's hope you weren't talking on it when you wrecked!). Your insurance company may ask for these photos to detect fault and to understand how the fender-bender occurred. If possible, take close-up pictures of each vehicle and even photos of the road if skid marks are present. These may all be helpful when you (or the other party) file an insurance claim.

Call your insurance company—no matter what. It is important to call your insurer and file a fender-bender claim—even if there is no damage or you were not at fault. Don't agree to just handle repair costs between the two of you. The last thing you would want is for the other driver to report injuries weeks after the accident, leaving you liable for the medical costs with no record of the initial accident. Also, keep in mind that reporting a fender-bender to your insurance company can protect you for property damage you might discover later on, even if you didn't notice any damage at the scene.
For more tips on how to stay safe on the road, consider taking a driver improvement course, such as the AARP Driver Safety course, available in a classroom or online setting, in both English and Spanish. In some states, you may even be eligible for an insurance discount upon completion of the course.*

For more information, visit AARP Driver Safety or call 1-888-AARP-NOW (1-888-227-7669).

*The insurance premium discount is not available in all states for the online or the classroom versions of the course. Please consult your insurance agent for further details.

Julie E. Lee, Vice President and National Director of AARP Driver Safety, has more than 30 years experience in management, strategic planning, transportation and safety. With AARP for over ten years, Lee directs the largest driver improvement course designed for drivers age 50 and older.