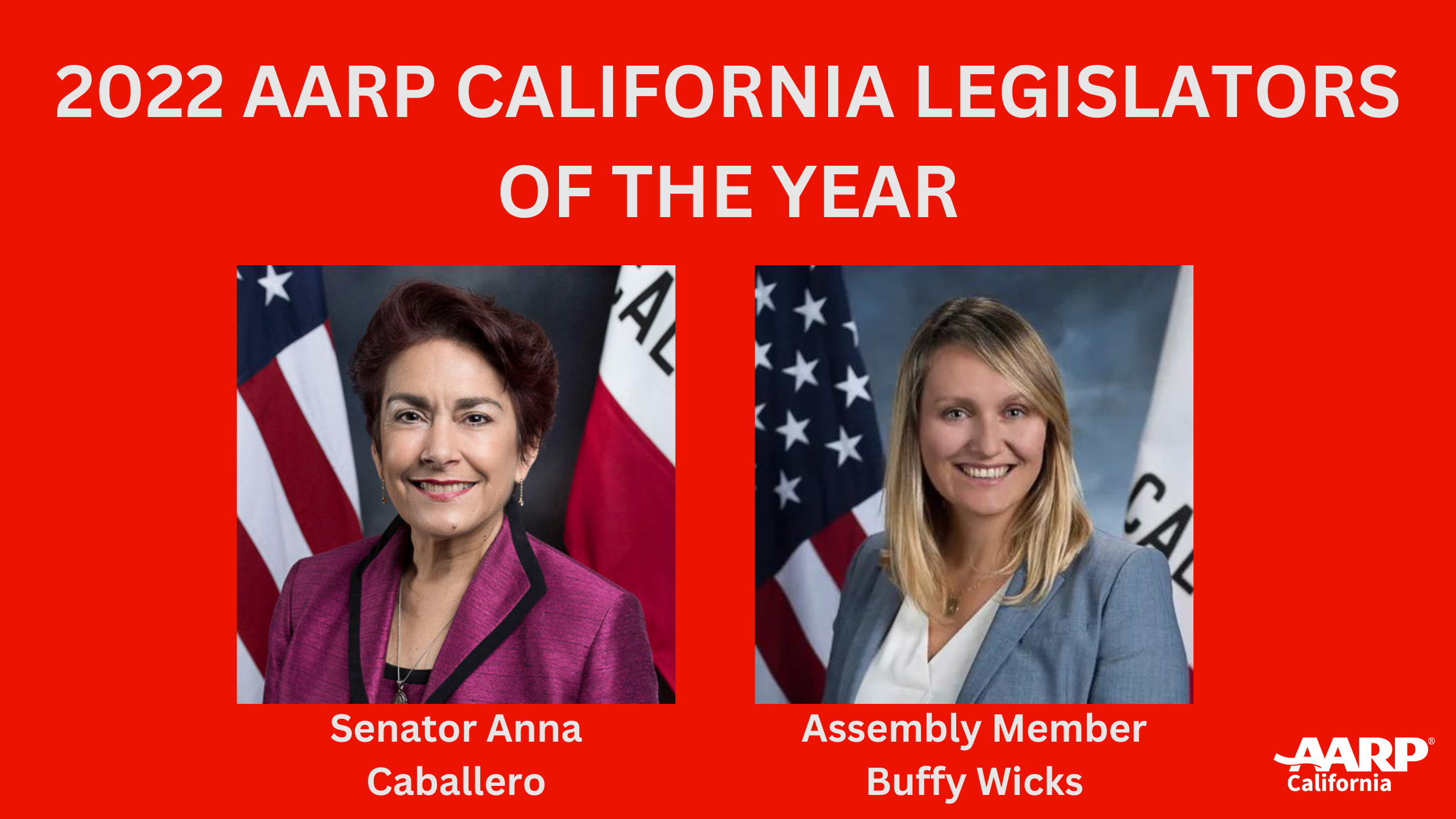 SACRAMENTO -- AARP California has announced that Senator Anna Caballero and Assembly Member Buffy Wicks have been awarded the 2022 AARP California Legislator of the Year Award.

The annual AARP California Legislator of the Year Award is an opportunity to highlight a California legislator whose proactive work results in empowering Californians ages 50+ and their families to live their best lives.

For many Californians, particularly older adults, the cost of housing is an extreme burden. Senior homelessness is on the rise and is expected to triple nationally by 2030. California's high cost of living coupled with an extreme shortage of affordable housing and skyrocketing health expenses has resulted in severe financial strain for many older Californians. Even many older adults who can afford to stay in California are losing their support networks as family, friends, and caregivers leave the state due to the high cost of housing.

Both Senator Caballero and Assembly Member Wicks exhibited strong leadership in 2022, addressing this crisis by authoring important legislation (SB 6 and AB 2011) that will help to combat California's affordable housing crisis, helping to improve the lives of millions of Californians ages 50+ and their families.

Both legislators will be presented with the award at separate ceremonies in January.