From offering miracle cures for COVID-19 to seeking personal information for stimulus checks, scammers are taking advantage of the global pandemic to steal people's money and identities.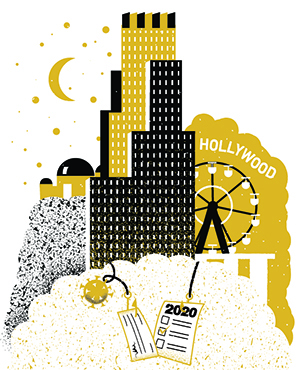 Criminals are also exploiting the 2020 census to persuade people to provide Social Security numbers, dates of birth and other crucial data.

AARP California is working to educate people about how to guard themselves against fraud. Learning how to spot cons is especially important at a time of public anxiety and information overload. With so many at home, people may be isolated from others who could help detect fraud.

Residents should complete the census survey online, at my2020census.gov; by phone, at 844-330-2020; or by mail.

"The scammers also are playing on people's concerns about COVID-19 by asking for donations for bogus nonprofits," said Strat Maloma, AARP senior program specialist.

Check if a charity is legitimate at give.org or at charitynavigator.org. Learn how to protect yourself and sign up for alerts about the latest cons at aarp.org/fraud or aarp.org/fraude for information in Spanish.

To report a suspected scam, call the toll-free Fraud Watch Network helpline at 877-908-3360.