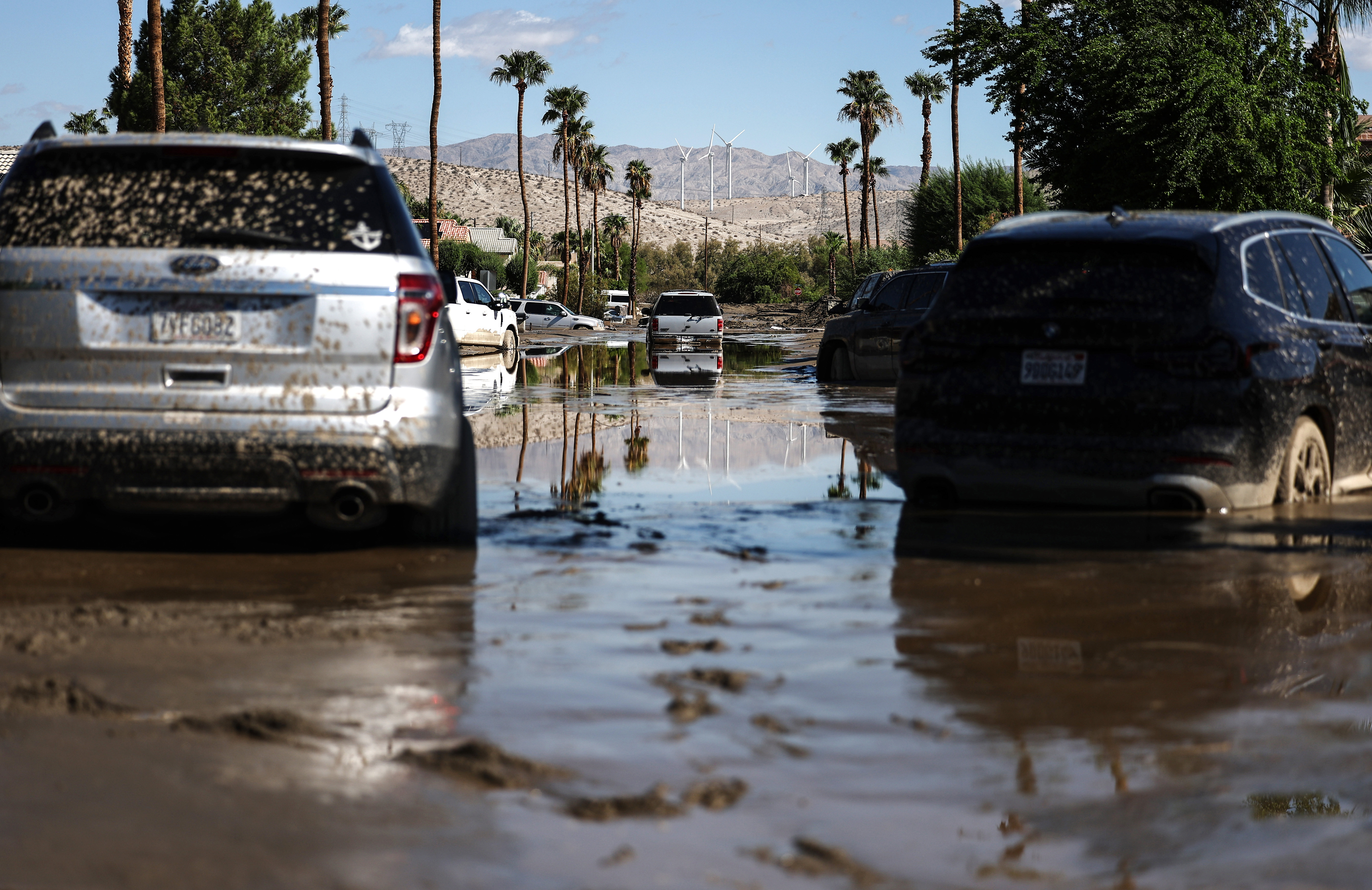 Tropical Storm Hilary has caused flash flooding and mudslides in Southern California this week. Gov. Gavin Newsom called the historic storm "unprecedented" and declared a state of emergency in nearly a dozen counties, including Los Angeles, San Bernardino and San Diego.

AARP California has compiled a list of government, nonprofit and other resources that are offering information or support to those affected by the storm. This list will be updated as more information becomes available.

If you're in a life-threatening situation, call 911 immediately.


General assistance
Cal OES: Find information about flood preparedness, shelters, disaster recovery and more at the Governor's Office of Emergency Services website.


County assistance
Riverside County Emergency Management Department: The department offers storm updates and general information about flooding here.

San Bernardino County Storm Response: The San Bernardino County Public Works Department established a website and hotline at 909-387-3911 for residents to receive information in the aftermath of the storm.

San Diego County Emergency Site: Get updates on schools, road closures, shelter and more.


Alerts
County alerts: Sign up for your county's alert system to receive text, email or phone notifications during an emergency.

NOAA Weather Radio: Radio stations from the National Oceanic and Atmospheric Administration (NOAA) provide information on current and incoming weather in your area.

U.S. National Weather Service: Weather forecasts for the affected region, including Los Angeles and San Diego.

California Nevada River Forecast Center: River forecasts and observations for California and Nevada.

Cal OES: The California Governor's Office of Emergency Services provides updates on its Facebook page.

Local news outlets: Closely monitor your local TV and radio stations for up-to-date information and instructions from emergency personnel.



Safety Tips
Ready.gov: Floods: Tips on what to do before, during and after a flood by the U.S. Department of Homeland Security.

Going home after a flood: Resources from the Centers for Disease Control and Prevention provide information on staying safe and healthy and returning home after a flood.

Flooded Homes Cleanup Guidance: Tips from the U.S. Environmental Protection Agency on DIY cleanup and protecting your health.

California Department of Water Resources: Find information about emergency preparedness, flood recovery and other resources at the department's website. Or call 1-800-952-5530 for information about flooding and water conditions.


Power
PG&E: Report outages to Pacific Gas & Electric here or by calling 1-800-743-5000. The utility company also offers an outage map online.

Southern California Edison: Report outages to Southern California Edison here or by calling 1-800-611-1911. You can download the utility company's MySCE app for outage updates.


Transportation
California Highway Patrol: Find a list of road conditions and hazards for each county statewide.

Caltrans: Find updates on state highway conditions, including a map, on the California Department of Transportation website.



Food
Food banks: A list of food banks in every county from the California Department of Social Services.


Shelter
CAL OES: A list of open shelters is available from the California Governor's Office of Emergency Services.

The American Red Cross: The nonprofit organization offers free shelters in communities impacted by weather disasters. Visit the Red Cross website to find open shelters near you, or call 800-464-6692.



Mental health
Disaster Distress Helpline: 1-800-985-5990 is a helpline by the federal Substance Abuse and Mental Health Services Administration. Anyone experiencing distress as a result of the disaster can call or text this number to receive immediate, free and confidential counseling from trained professionals. Services are available in multiple languages.

988 Suicide & Crisis Lifeline: 988 is a free and confidential helpline for people in distress. Anyone needing crisis support can call or text the number, or chat online via the web page.



For older adults
California Department of Aging: The agency's website includes disaster-related resources for older adults.




AARP resources