AARP in San Jose is ready to help you take on May with local offerings, resources and more. We hope you will join us at one or all of the following events!

LOCAL EVENTS:
TEK Workshops | May 3rd and May 11th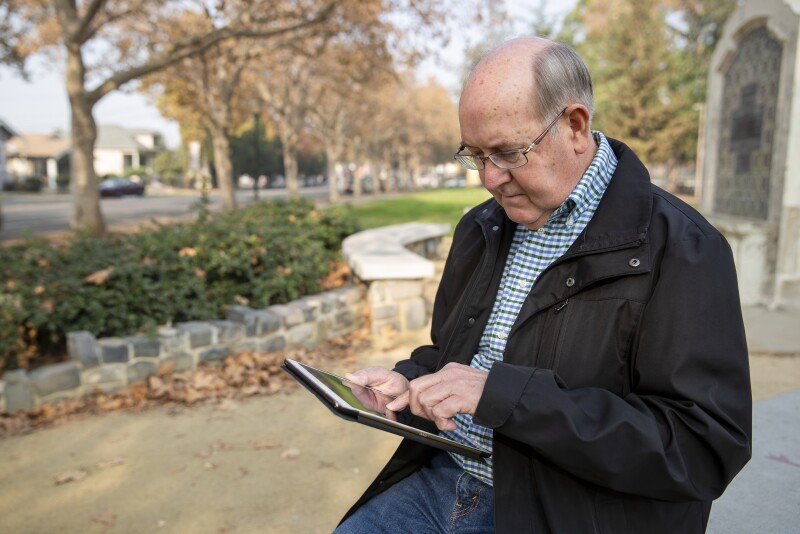 The AARP TEK (Technology, Education and Knowledge) workshops are an opportunity to grow your confidence in using mobile technology to gather information, take photos and stay connected with family and friends. At these FREE workshops, all participants will get hands-on experience with devices, and a free touchscreen stylus pen. We encourage you to participate in both the "intro" and "beyond the basics" courses if you would like! Space is limited. Registration is required.

Friday, May 3rd

Saturday, May 11th

Sharpen Your Networking & Interview Skills | May 4th
A FREE workshop in Santa Clara on May 4 th from 2:30-4pm, where we'll help you refresh your image and put your best self forward for any potential or upcoming interviews and networking opportunities! Learn more and register HERE. Space is limited. Registration is required.

Job Search in the Digital Age | May 4th
A FREE workshop in Santa Clara on May 4 th from 12:30-2pm that will go over how to search for and apply to great jobs that you can find right online! Learn more and register HERE. Space is limited. Registration is required.

CAAMFest | May 9th
AARP will sponsor the 37 th CAAMFest in San Francisco from May 9 th to 19 th. The Center for Asian America Media (CAAM) Film Festival is the nation's largest showcase for new Asian American and Asian film, food and music programs. We hope you will join us! Learn more, watch trailers, and purchase your ticket(s) HERE.

CAREversation | May 10th
CAREversations are an ideal way to bond with other family caregivers as you enjoy complimentary food and drinks. Join us at this FREE event on May 10 th in San Jose and learn how to build a caregiver support network, tips to care for yourself, and where to find local resources. Learn more and register HERE. Space is limited. Registration is required.

Accessory Dwelling Units (ADUs): Not Just for Granny Anymore| May 17th
As part of Silicon Valley Affordable Housing Week, presented by Housing Trust Silicon Valley, AARP will host a discussion around ADU legislation, designs and barriers. Housing that is affordable and accessible is a fundamental feature of a community that is livable for people of all ages and abilities. Learn more and register to this FREE event HERE.

The 9th Annual Caregivers Count Conference | May 18th
Hosted by the Aging Services Collaborative of Santa Clara County, this event is tailored for family or informal caregivers who are caring for older adults. Attendees will have the opportunity to hear from informative speakers as well as visit tables, such as AARP's, and learn about caregiving and supportive resources. Learn more and register HERE.

Viva Calle | May 19th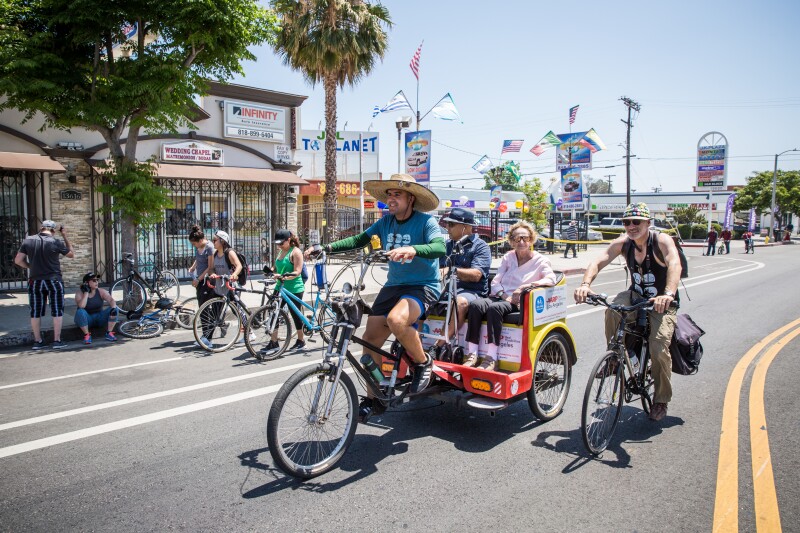 Grab your sneakers, bike, or skates and join us for Viva CalleSJ, the annual open streets program. Journey through the car-free streets of some of San Jose's most iconic neighborhoods and stop by AARP's booth located at Asian Americans for Community Involvement (AACI) parking lot (749 Story Road, San Jose, CA 95122), to learn about our local work and efforts to help make communities more livable for people of all ages and abilities. We will also feature a photo booth station for you to snap your image of the day and hashtag #AgeFriendlySJ, as well as an opportunity to spin our prize wheel and receive a fun, FREE giveaway!

Happy Hollow Zoo | May 23rd
Visitors age 50 and up are invited to take over San Jose's iconic Happy Hollow Park & Zoo in a kid-free environment! Parking and admission are FREE to guests who arrive before 10 a.m. Learn more HERE.

LOCAL RESOURCES:
"The New Age"
Throughout May, AARP is providing resources to help you #DisruptAging and stay healthy!



The AARP Fit & Fun Challenge is back this year, with AARP Wellness Ambassador Denise Austin encouraging participants to commit to walking at least 30 minutes a day for eight weeks. Participants will have a chance to win the grand prize, a spa weekend getaway for two. The challenge starts May 1st and runs through June 30th. Learn more and participate HERE.

AARP is changing the way we think about aging through our #DisruptAging Campaign – because aging doesn't mean you're "old" – aging means you're living! Learn more and share your story HERE.
LOCAL VOLUNTEERING:
AARP Volunteer Recruitment
AARP is seeking volunteers for events and education outreach in San Jose and the Greater Bay Area. Event Team members provide support at community functions, while Education Team members give presentations to small groups on topics such as home repairs to facilitate aging in place, caregiving, and job searching in the digital age. To learn more and express interest, email cavolunteer@aarp.org or call 626-585-2612 and leave your name, phone number and email.

Check back the first of every month to learn about new AARP offerings in San Jose and the Greater Bay Area.