AARP in San Diego is ready to help you take on May with local offerings, resources and more. We hope you will join us at one or all of the following events!

Movies for Grown Ups- "Poms" | Wednesday, May 1 - 7:00 p.m. – AMC, Chula Vista, 555 Broadway, Chula Vista.



You are invited to a free screening of POMS starring Diane Keaton, Jacki Weaver, Pam Grier and Rhea Perlman.

POMS is an uplifting comedy about Martha (played by Diane Keaton) a woman who moves into a retirement community and starts a cheerleading squad with her fellow residents, Sheryl (Jacki Weaver), Olive (Pam Grier) and Alice (Rhea Perlman), proving that it's never too late to follow your dreams.

Rated PG-13 for some language and sexual references.

Audio assistance is unavailable for this screening.
Tickets are FREE but registration is REQUIRED. Register HERE

Asian Cultural Festival | Saturday, May 4 from 10:00 a.m. – 5:00 p.m. - Mira Mesa Community Park, 8575 New Salem Street, San Diego.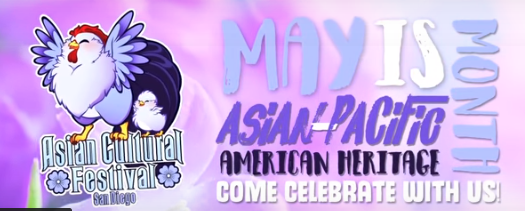 Join AARP at the Asian Cultural Festival. This FREE event will feature live cultural performances, music, food, art and more. There will be plenty of activities for people of all ages to enjoy! Moreover, don't forget to stop by AARP's booth to learn about the work we are doing locally and receive a FREE giveaway.

Movies for Grown Ups - "All is True" | Thursday, May 9 - 7:00 p.m. to 10:00 p.m. - AMC Mission Valley 20/ 1640 Camino Del Rio N. San Diego.



You are invited to a free screening of ALL IS TRUE starring Kenneth Branagh, Ian McKellen and Movies for Grownups Best Supporting Actress winner Judi Dench.

ALL IS TRUE is a portrait of William Shakespeare during the last three years of his life, as he leaves London and returns to his family in Stratford-upon-Avon. The film follows Shakespeare as he strives to bridge the distance between himself and his wife and two daughters, recover from the loss of his son, and come to terms with his legacy as an artist.

Rated PG-13 for thematic elements, suggestive material and language.

Tickets are FREE but registration is REQUIRED. Register HERE

Changing Minds - South County Mental Health Fair | Saturday, May 11 - 8:30 a.m. - 2:15 p.m. Chula Vista High School, 820 4th Avenue, Chula Vista.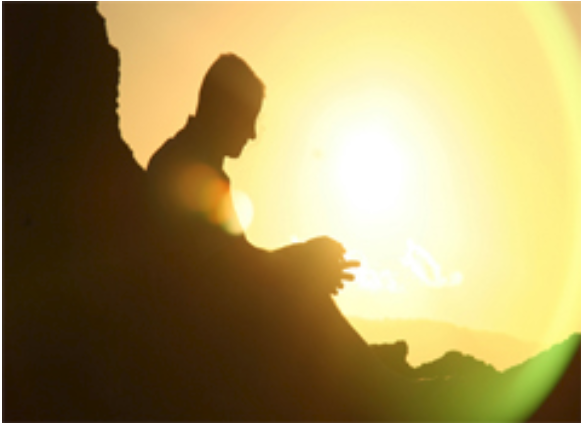 Sharp Chula Vista Medical Center and more than 40 community resource partners including Alzheimer's San Diego will gather for a day of learning intended to inspire and empower. One in five adults in San Diego County faces behavioral health challenges, and many more friends and family members are affected by them. Recovery is possible, and help is available here in South County.

Come check out the AARP table and register HERE

Movies for Grown Ups- "Gloria Bell" | Thursday, May 16 - 7:00 p.m. at AMC Chula Vista, 555 Broadway, Chula Vista.


You and a guest are invited to a free screening of GLORIA BELL starring Julianne Moore and John Turturro. Gloria (Julianne Moore) is a free-spirited divorcée who spends her days at a straight-laced office job and her nights on the dance floor, joyfully letting loose at clubs around Los Angeles. After meeting Arnold (John Tuturro) on a night out, she finds herself thrust into an unexpected new romance, filled with both the joys of budding love and the complications of dating, identity and family.

Rated R for sexuality, nudity and some drug use.

Tickets are FREE but registration is REQUIRED. Register HERE EREHEdkndknlkdn

Bottom of Form

LOCAL RESOURCES:

Fit & Fun Challenge 2nd Annual 8-week Campaign and Sweepstakes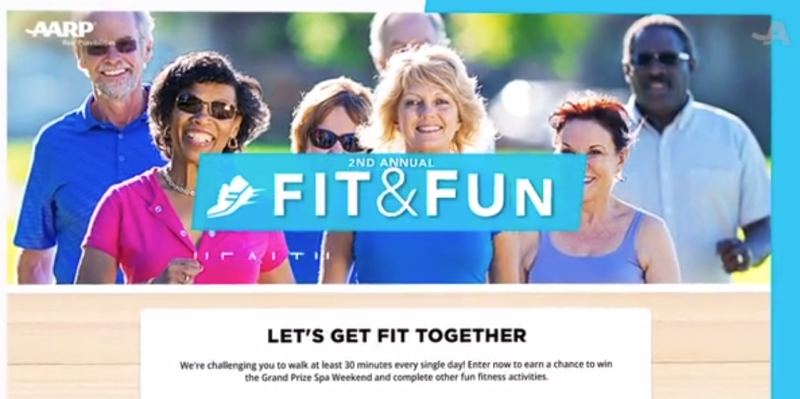 Launches May 1 and runs through June 30.

Join AARP wellness ambassador Denise Austin to explore a host of tools and activities to help you create healthy habits. The core components of Fit & Fun will again be: you will be encouraged to walk daily for 30 minutes, partner with a "buddy," and visit the Fit & Fun site often to share your progress and obtain content for a chance to win a grand prize (Spa Weekend for Two).

New this year! We have added features to the digital experience, including:

Mobile first design
Personal activity tracking dashboards
Enhanced buddy interactivity capabilities
The ability to join a virtual team of like-minded individuals
Watch the video and how to join, HERE

LOCAL VOLUNTEERING:

AARP Volunteer Recruitment

AARP is seeking volunteers for events and education outreach in San Diego. Event Team members provide support at community functions, while Education Team members give presentations to small groups on topics such as home repairs to facilitate aging in place, caregiving, and job searching in the digital age. To learn more and express interest, email cavolunteer@aarp.org or call 626-585-2612 and leave your name, phone number and email.

Check back the first of every month to learn about new AARP offerings in San Diego.

Are you interested in other AARP events in your community? Follow us on Facebook and Twitter to stay informed!