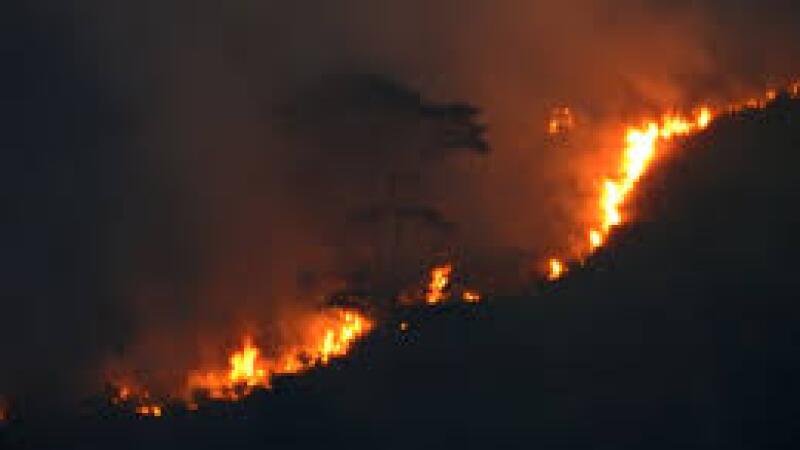 The fire season has been expanding over the years, and as the severity and frequency of wildfires increase, AARP wants to make sure Coloradans are ready.

"Situational awareness is key," says Stan Beckner, 85, a retired contractor and AARP volunteer from Colorado Springs. Fire officials recently spoke to AARP members in Black Forest, a community 20 miles north of Colorado Springs that saw two people killed and some 500 homes destroyed by a June 2013 fire.

Residents learned strategies to protect their homes that included clearing brush, cutting back tree branches, enclosing the space under decks and porches, and covering vents with wire mesh. They were advised to sign up for cellphone alerts, make arrangements for livestock and pets, determine potential escape routes and prepare a go bag with medications, important papers and a family-notification list.

It's an unfortunate new reality. Colorado has experienced several catastrophic wildfires since the Black Forest fire, with two of the worst ones in the past two years.

The Grand Lake area was hit in October 2020 with the East Troublesome fire, burning some 400 homes and killing two people. In December 2021 the Marshall fire swept through the Boulder area with 100 mph winds, consuming more than 1,000 homes and businesses and killing two people.

Residents: Plan, Move Quickly

"Our hearts go out to those who are impacted by the devastation that wildfires cause in our Colorado communities and beyond," says Bob Murphy, state director for AARP Colorado. His office directs people affected by fires to government and nonprofit agencies that help with donations and offer other assistance.

AARP volunteer Alan Walker, 72, had to evacuate during the East Troublesome fire, although his home was spared. He says some of his less fortunate neighbors have struggled to rebuild.

One problem is inadequate insurance. With the rising prices of materials and transportation to Grand Lake, several residents have found insurance companies won't cover rebuilding costs. Walker advises homeowners to make a photographic inventory of their property and to check their insurers' coverage levels.

While Walker's home was spared, Judy Eberly wasn't so lucky: Her home was consumed by the fire, despite efforts by Eberly and her husband, Sam, 78, to keep the property free of dead trees.

"We thought we were pretty well protected," says Eberly, 77. "However, that was a fire with a fury that no man had expected."

Beckner was nearly caught in the Black Forest fire, which started as he was attending a memorial service at the church where the AARP group meets. More than a dozen AARP members lost homes in that fire, including the widow of the man whose memorial service he was attending.

That widow—Lavonne Hidy, now 90—was able to rebuild and get into a new house by 2015.

"When you live in a forest, you better be prepared for a fire," she says. She also advises people to be prepared to move on a moment's notice and to have a survival box that covers both human and furry members of their households (in her case, two cocker spaniels).

"If they tell you to evacuate, they mean right now," she adds. "You don't have any time to think about it."

The cause of the Marshall fire is under investigation. A local electric company is being sued by some victims, but it insists its power lines did not cause the fire. The causes of the Black Forest and East Troublesome fires remain undetermined, although officials say humans were involved.

Find more at bffire.org/ready-set-go and aarp.org/cofires.

Miriam Davidson is a writer living in Tucson, Arizona.

What to Do After Disaster Strikes
For More on Disaster Preparedness