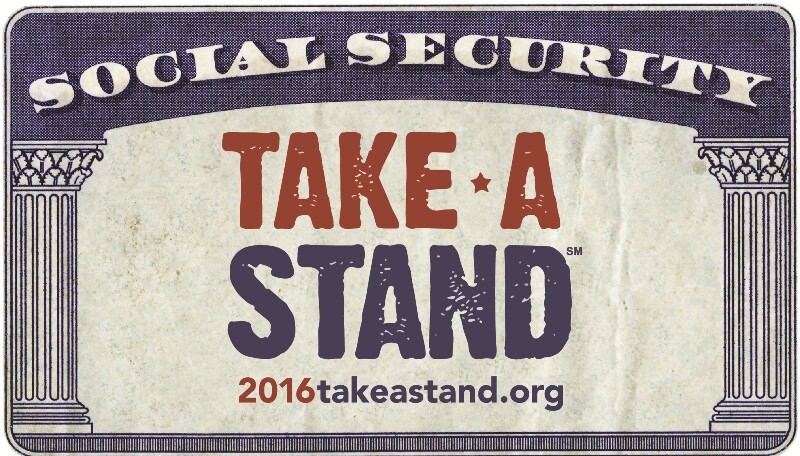 AARP will visit Fruita, Aurora, Fort Collins, Colorado Springs and Pueblo this year and you are invited to attend at a location near you to discuss state and federal legislative priorities with AARP Colorado staff and volunteers throughout the month of September.

Why Take A Stand?

If our leaders don't act, future retirees could lose up to $10,000 a year in Social Security benefits. Doing nothing is not an option.

That's why AARP launched Take A Stand – a national campaign pressing every candidate to level with voters and say how they'll keep Social Security strong for future generations. Join AARP Colorado staff and volunteers to discuss Take A Stand and learn more about other state and federal issues impacting older adults and their families, including:

Social Security
Retirement Security
Consumer Protection
Funding for Senior Services
Health Care
Affordable Housing
AARP Colorado staff and volunteers will talk about the AARP legislative priorities. Good conversation and light refreshments guaranteed. All forums are free and open to the public.

Friday, Sept. 9, 2016

Fruita Community Center

324 N Coulson St.
Fruita, CO 81521

12:30 – 2 p.m.



Tuesday, Sept. 13, 2016

Aurora Center for Active Adults

30 Del Mar Cir
Aurora, CO 80010

1 – 2:30 p.m.



Thursday, Sept. 15, 2016

Fort Collins Senior Center

1200 RainTree Dr.

Fort Collins, CO 80526

1 – 2:30 p.m.



Tuesday, Sept. 20, 2016

Silver Key Senior Services

1655 S. Murray Blvd.
Colorado Springs, CO 80916

1:30 – 3 p.m.



Wednesday, September 21, 2016

SRDA

230 N. Union Avenue
Pueblo, Co 81003

10:30 a.m. – 12 p.m.