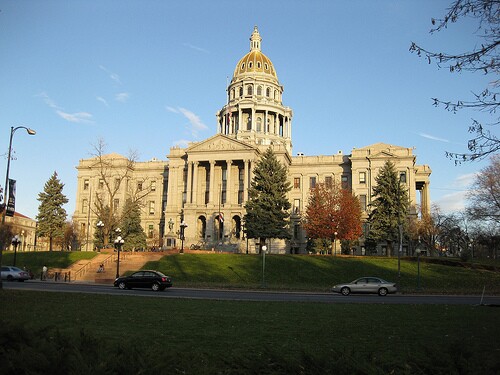 AARP Colorado wants you to support SB 13-127 (sponsored by Sen. Lucia Guzman and Rep. Dianne Primavera), a sales-tax revenue to benefit the Older Coloradans Cash Fund.
Currently, Colorado earmarks $8 million for Older Coloradans. SB 127 would increase state sales and use-tax receipts credited to the Older Coloradans cash funds by an additional $4 million each year for the next three years, creating $12 million for the state fiscal year 2013-14; $16 million for 2014-15; and $20 million for 2015-16 and each state fiscal year thereafter.
The passage of SB 127 is AARP Colorado's top legislative priority. SB 127 will help keep older adults living independently in their communities. Consider the following:
• The money would fund services for our vulnerable populations to pay for a variety of services, including home-delivered meals, meals at nutrition centers, transportation, in-home services and ombudsman services for nursing home residents.
• The current funding level remains inadequate in the face of a growing senior population in Colorado.
• Most people want (and deserve) long-term care services in their homes; not in an institution.
• Without full funding, more people will go without needed services. Without these services, many older adults will be forced to leave their homes. Some will end up in nursing facilities, which costs the state more money in the long term.
We ask that you please call your state senator and representative. To find your elected officials and contact them, visit https://votesmart.org. Once those calls are made, please call Governor Hickenlooper, 303-866-2471, and ask for his support, as well.
For more information, contact Kelli Fritts 303-764-5991, or Kfritts@aarp.org, and learn more about this bill and others AARP is tracking by visiting www.coloradocapitolwatch.com/bill-analysis/690/2013/0/.
[Photo courtesy of Mal Booth/Flickr]