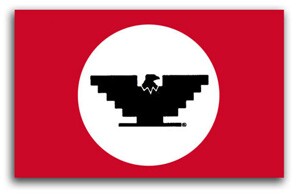 In the 1960s and 1970s, Colorado was at the forefront of El Movimiento, the fight to end discrimination and promote civil rights for Chicanos. The Chicano movement in Colorado was a hard-fought struggle to gain social and political power through education. Some believe it is still being fought to this day.
A turbulent time, but an era of great growth, Colorado played a critical role in the activism that shaped this movement and a generation.
AARP Colorado is sponsoring a History Colorado Center exhibit and supporting associated programs through 2015 to educate and pay homage to this important time in our state's history.
The Exhibit:
El Movimiento: The Chicano Movement in Colorado opened Feb. 7, 2015 and runs through Oct. 25, 2015 at the History Colorado Center, 1200 Broadway Denver, CO 80203, fourth floor Gallery South.
Viewers will be immersed "in the urgency and vitality of one of Colorado's most important social movements. Artifacts, images and the voices of the activists themselves reveal the struggle for labor rights, the founding of the Crusade for Justice, student activism and the Vietnam War. History Colorado created El Movimiento with advisors from across the state. El Movimiento opens in conjunction with The 1968 Exhibit and will remain on view after that show's run. In partnership with History Colorado, Museo de las Americas is hosting a companion exhibit— CHICANO," said History Colorado organizers.
The Next Presentation:
Organizing a Better Tomorrow: The Labor Movement
Thursday, March 26, 2015 at 6 p.m.
From the lettuce fields of the San Luis Valley to the Coors beer boycott, the collective voice of workers has always been heard. Join us as we examine the Chicano labor movement past and present. Panelists include Joe Juarez, chairperson for the Labor Council on Latin American Advancement (LCLAA); Cecilia Flores; and Ricardo La Foré. The program will be moderated by Priscilla Falcón.
Please bring your AARP card. Members are entitled to a discount. Contact Roberto Rey at 303-318-6763, or rrey@aarp.org for more information.
[Image courtesy of History Colorado]