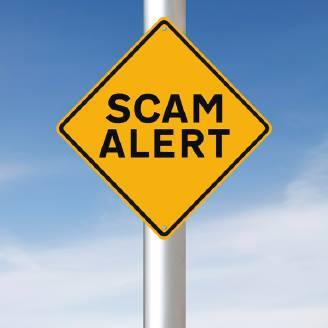 Scammers follow headlines and trends. That is why it is no surprise that they are now posing as representatives from Amazon. With more people staying home and shopping from home than ever before, many consumers rely on delivery services like Amazon for some of the products they used to buy at a store. Reports of scams invoking the Amazon name have skyrocketed in recent months. Here are some tips for avoiding Amazon imposter scams:


Beware of unsolicited phone calls claiming to be from Amazon alerting you of a "problem" with your account. Never provide these callers with account information or access to your computer, phone or tablet.

Don't click on links in text messages that claim to be from Amazon.

Understand what emails and other contact from Amazon look like and when you might receive them. If an email looks suspicious don't take the chance of clicking on a link or following its instructions.

Protect your Amazon username and password. Do not provide this information to anyone who you do know or trust. Change your password regularly.

If you are ever in doubt about correspondence you receive from Amazon, login to your account at www.amazon.com to verify the legitimacy of the message.

If you are attempting to contact customer support do not trust a simple internet search. Only use contact information found on the Amazon website.

Be prepared to spot scammers using similar tactics posing as other common or essential businesses and delivery services like grocery stores, Wal-Mart, FedEx and UPS.

Recognize, Refuse, Report! Call us Monday–Friday, 9 a.m.–4 p.m. 800-222-4444 Option 2