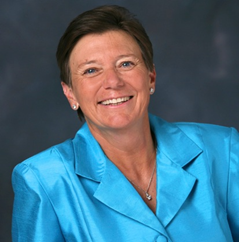 Greetings one and all…

I hope you are doing well and loving life. It is a crisp morning in Denver prompting me to ponder the whereabouts of my favorite sweats and sweaters. However, there is time enough for that search later in the day. This morning, it's time to sip some coffee, take a deep breath, and be curious about life. I am well aware of the old adage "curiosity killed the cat." However, this is not the first time I will be a wee bit counter-cultural in my approach to life. I believe we must be curious if we are to age well and thrive. To be curious about life is to question the norms of aging. Probe the mysteries of the lived experience. Explore new opportunities and possibilities. Learn about every facet of the lived experience so as enrich the journey. Being curious signifies that we are alive and plugged into life. A very good thing indeed.

Last week I had the opportunity to attend and to present at a symposium on successful aging. Those attending were vital,vibrant, and inquisitive folks—ranging in age from 50 to 96. I thoroughly enjoyed soaking up insightful information offered by the other presenters as well as the attendees. I was inspired by the realistic optimism exuded by the group. Few people in the room had dodged physical and/or cognitive challenges posed by the aging process. I noted hearing aids, eyeglasses, walkers, oxygen tanks, wheel chairs, and canes in the room. However, on that day, we chose not to focus on what had been lost as a consequence of aging. Rather, we chose to be curious about life—posing questions and considering different perspectives. A life-giving conversation from start to finish!

The initial presentation was captivating. Two gentlemen discussed their experiences of aging to date as well as their expectations of aging in the years to come. Both men embodied the philosophy of successful aging: proactively confront the physical and cognitive challenges of aging, seek and nurture a supportive community, engage in meaningful and purposeful activities, and be a lifelong learner. The conversation was particularly inspiring because one man is dealing with a progressive, degenerative, neurological disease while the other man (age 92) has numerous physical limitations. Both men eloquently articulated a deep appreciation for life and a sustaining curiosity about life. As they spoke, I could feel them leaning into life—eager to experience and to savor the next step. Excited to discover new information. Ready for another adventure! They are curious about life—a curiosity that fuels their journey of life.

Today, let's be curious about life. Lean into the day with a sense of wonder and eager anticipation. What is to be learned? What is to be discovered? How can we be of service to others? Where do we choose to invest our time, talents, treasures, and energy? Certainly important questions to contemplate today and in the days to come. As your unique path in life unfolds, may you embrace and relish the adventure of a lifetime. And may you stay forever curious.

Thanks so much for stopping by today. I invite you to share your perspective on the caregiving journey. Make suggestions. Pose questions. Provide resources. Share your story. Coming together and sharing, we will improve the process for one and all. I look forward to continuing the conversation next month. Til then, blessings to you and yours...Jane W. Barton

Do you have a question for Jane? Please email us at coaarp@aarp.org and we will be in touch soon!

Jane W. Barton, MTS, MASM, CSA is a passionate speaker, writer, and listener. Jane is the founder of Cardinal, LLC, a consulting firm that provides educational programs to assist people in confronting the daunting challenges posed by aging, serious illness and disability. Jane is well-versed in the areas of grief and bereavement, caregiving, hospice and palliative care, change and transition, and spirituality and health. She presents innovative, transformational programs to community members, healthcare providers, pastoral caregivers, clergy, funeral service providers, and national audiences to improve the experience of people and families challenged by serious, advanced, or terminal illnesses. Previously, Jane served as Director of Education for a hospice and palliative care educational institution. She has also served as a hospice chaplain and bereavement facilitator in hospice and palliative care. Jane is a certified Spiritual Director as well as a Certified Senior Advisor. In a former life, she worked as a financial services representative and an exploration petroleum geologist and manager.