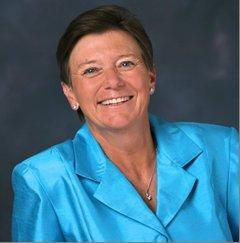 Greetings one and all...
Sitting at my desk this morning, I am pondering the advent of 2017. I don't know about you, but I am ready to shift gears into the New Year. The past year proved to be particularly trying for me. However, I am not taking this too personally. I am not the only person challenged by the events of 2016. In fact, when chatting with my family, friends, and colleagues, there seems to be a consensus that the past year was unusually difficult, disturbing, and down right distressing! Some might even describe 2016 as an "unprecedented" chapter in history. Sounds somewhat familiar, right? Regardless of the descriptor employed, everyone I know is ready to welcome the New Year with open arms. This morning, I am wondering if 2017 will live up to our collective expectations—our great expectations.
Expectations are interesting as well as influential. My expectations of life reveal my attitude regarding life—positive or negative. And my inherent attitude toward life informs my expectations, my behaviors, and ultimately my lived experience. Hence, my attitude, my expectations, and my behaviors are inextricably linked. I witnessed the importance of expectations as a child. My mom was a half- full bottle kind of gal whereas my dad was a half-empty kind of guy. My mom expected the best of life—embracing and savoring each moment. In stark contrast, my dad prepared for the worst—merely enduring and tolerating the journey. Ultimately, life proved to be as each had expected. Life lived UP to my mom's expectations and DOWN to my dad's expectations. A simple, yet profound, example of how our expectations become self-fulfilling prophecies. We behave in ways that ensure the validation of our expectations—for better or for worse.
Recognizing the implications of expectations, I have GREAT expectations for 2017. I am setting the bar high! And by so doing, I intend to engage life in ways that will result in the realization of my expectations. The first step in this process is articulating what I expect in the New Year. In 2017, I expect…

To be challenged by the unexpected
To be inspired by nature, by people, and by the Divine
To be reconnected with lifelong friends and extended family members
To be called to care for friends and family members
To be encouraged to grow in amazing and perhaps uncomfortable ways
To be nurtured and loved by friends, family, and my critters
To be engaged with people I love and enjoy
To be grateful for every moment
To be intentionally attentive to life
To be curious about life
To be passionate about my vocation
To be blessed by life
This list reflects not only what I expect to happen in 2017, but what I am willing to make happen. Yes, actualization requires effort—the second step in the process! Obviously, 2017 is going to be a very busy year! Just as I expected! So—I am curious— what are you expecting in 2017? Take some time to seriously consider this question. Your answer has a direct bearing on your ultimate experience of the New Year. Please know, I hope that 2017 lives UP to your great expectations. Blessings to you and yours in the New Year!
Thanks so much for stopping by today. I invite you to share your perspective on the caregiving journey. Make suggestions. Pose questions. Provide resources. Share your story. Coming together and sharing, we will improve the process for one and all. I look forward to continuing the conversation next month. Til then, enjoy the moment...Jane W. Barton
Do you have a question for Jane? Please email us at coaarp@aarp.org and we will be in touch soon!
Jane W. Barton, MTS, MASM, CSA is a passionate speaker, writer, and listener. Jane is the founder of Cardinal, LLC, a consulting firm that provides educational programs to assist people in confronting the daunting challenges posed by aging, serious illness and disability. Jane is well-versed in the areas of grief and bereavement, caregiving, hospice and palliative care, change and transition, and spirituality and health. She presents innovative, transformational programs to community members, healthcare providers, pastoral caregivers, clergy, funeral service providers, and national audiences to improve the experience of people and families challenged by serious, advanced, or terminal illnesses. Previously, Jane served as Director of Education for a hospice and palliative care educational institution. She has also served as a hospice chaplain and bereavement facilitator in hospice and palliative care. Jane is a certified Spiritual Director as well as a Certified Senior Advisor. In a former life, she worked as a financial services representative and an exploration petroleum geologist and manager.