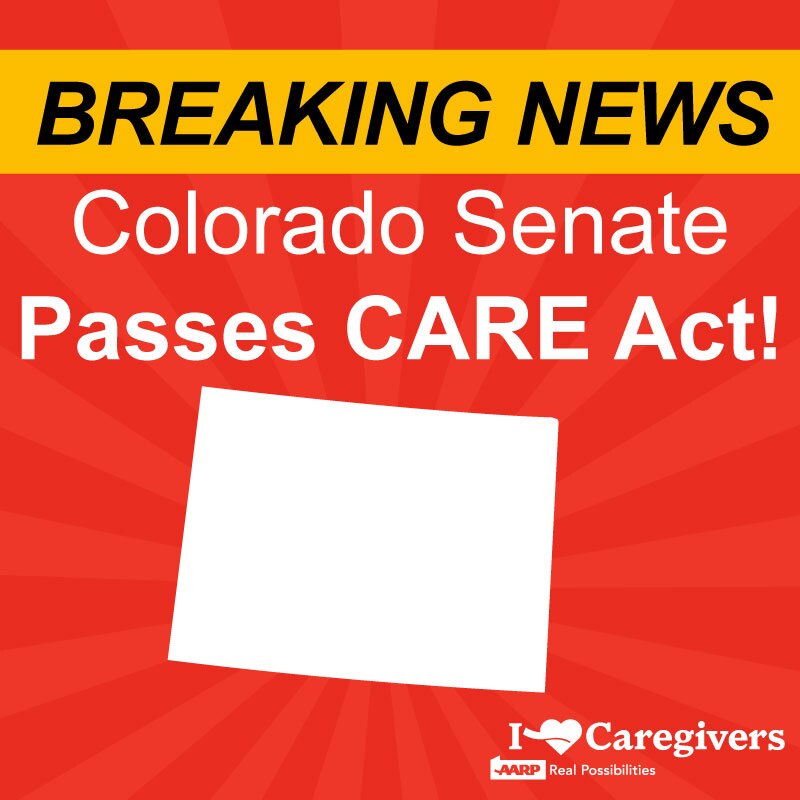 The Colorado Senate passed the Colorado Care Act unanimously April 15. The Act recognizes the critical role of family caregivers in keeping loved ones out of costly institutions.

HB 1242, the CO Care Act, passed the Senate April 15. The bill, which would require hospitals to identify and instruct a caregiver of a patient prior to patient release, must still return to the House for concurrence on Senate amendments, but it is expected to be signed by Governor Hickenlooper within the next couple of weeks.

"We are very pleased to see this legislation on its way to passage," said AARP Colorado State Director Morie Smile. "This would cut down on hospital readmissions and give caregivers the proper guidance they need."

What the Care Act does:

Most care recipients (69 percent) did not have a home visit by a health care professional after discharge from the hospital.
Almost half (46 percent) of family caregivers perform medical or nursing tasks for their loved ones with multiple chronic physical and cognitive conditions.
Three out of four (78 percent) who provide these medical or nursing tasks manage medications, including administering intravenous fluids and injections.
Most caregivers report they received little or no training to perform these tasks.