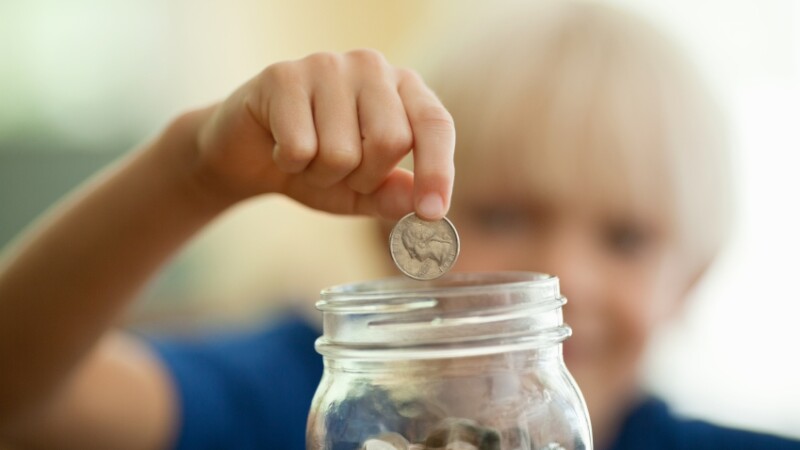 Kathleen Flynn learned the value of money early, working at 14 and tracking her finances and checkbook as her bookkeeper mother taught her.

Now 75 and retired, she is happy with the financial decisions she made over the years.

Flynn, of Arvada, is in good company. In a poll of residents 50 and older commissioned by AARP ElderWatch with the Colorado Attorney General's Office, 66 percent of respondents said they learned important lessons about finances before age 20.

Results from the survey will help AARP Colorado expand educational opportunities and its peer-to-peer financial counseling program, through which trained volunteers help consumers understand credit reports and connect them with community resources.

"The survey gives us great insight into how people feel about their financial decisions," says Rebecca Perl, program specialist at AARP ElderWatch.

Despite the COVID-19 pandemic upheaval, 35 percent of those surveyed said their financial situation is better than in the previous year, and 53 percent said it is the same.

More than a third of respondents said their online purchasing went up between March 2020 and March 2021.

Unfortunately, the change in shopping habits creates a ripe environment for fraud and scams. A quarter of ElderWatch survey respondents said they had lost money to fraud sometime in the past.

Many older Americans shopped online for the first time during the coronavirus pandemic and used social media to connect with others, making it easy for scammers to post fake advertisements to lure them, according to the FBI's Internet Crime Complaint Center (IC3).

The IC3's "2020 Elder Fraud Report" found that nonpayment/nondelivery of products was the second-most-reported scam (after extortion) among older Americans last year.

The IC3 found that Colorado ranked fifth in the nation in victims over age 60 filing fraud or scam complaints.

According to the ElderWatch survey, in the previous 12 months, 48 percent of respondents checked their credit reports, which is a good way to help detect and deter fraud.

Flynn believes she saved enough for retirement, but only 58 percent of ElderWatch respondents were as optimistic. Just 44 percent of those with incomes under $50,000 were as confident that they had.

Tips for sSaving

Gary Shirman and his team at Boulder Wealth Advisors, a registered investment adviser firm, say that although situations differ, general tips for boosting retirement savings include:


Maximize contributions to an employer's retirement plan, especially if a match is offered.
Instead of paying off a low-interest-rate mortgage, consider investing the money in retirement savings.
Avoid overextending yourself by giving too much to charities or family members. Children and other family members may have time to recover financially, but you may not.
Don't assume you will need less money in retirement; you may need more.
Reconsider putting large sums into investments that earn less than 1 percent a year.
If you work with a financial adviser, make sure the person is a fiduciary (required to act in your best interest), and ask how he or she is compensated. If you can't afford an adviser, online software or other programs can help.
For resources on budgeting, savings plans and debt, visit aarp.org/money to learn more and to download guides and worksheets.

Cynthia Pasquale is a writer living in Denver.
Know Your Fraud Lingo —AARP
For More on Money