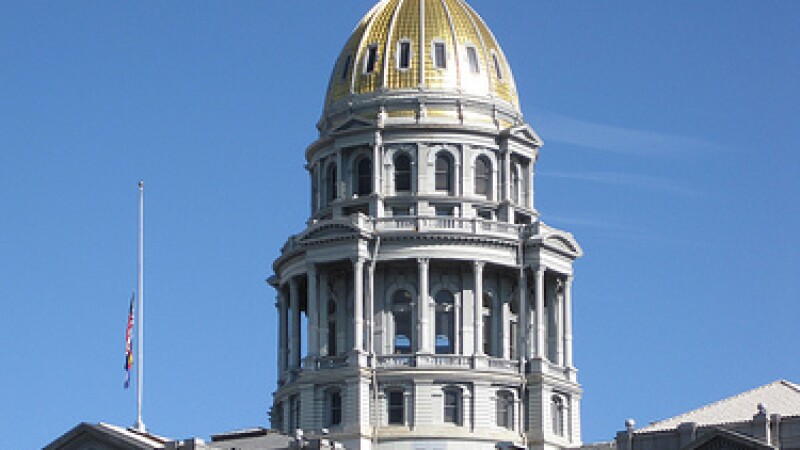 Lower drug prices, new ways for private-sector workers to save for retirement and greater access to 911 services are just a few of the key issues AARP Colorado will be advocating for when the state's General Assembly reconvenes on Jan. 8. Several bills would affect the state's aging population and other vulnerable residents.
Work and Save
Last year the legislature established the Colorado Secure Savings Plan Board to address the retirement savings crisis in the state. Currently, nearly half of Colorado's private-sector workers—over 750,000 people—do not have a savings plan at work.
The board must report its findings and make a recommendation to legislators by Feb. 28. The proposed Colorado Secure Savings Plan, which AARP is advocating, could help. It would offer a low-fee IRA to employees without workplace plans.
At least 10 states have approved legislation to create state-facilitated programs to expand access to retirement savings plans. As many as 30 states are considering such proposals.
Emergency Calls
Legislators also are likely to debate bills regarding 911 emergency services. In 2018 about 92 percent of the state's 911 calls were made from mobile phones, and many were from outside the person's local calling area. Other states are moving to allow texts and video to communicate with emergency call centers.
More than half of Colorado residents have 911 texting capabilities, said Bill Levis, 72, of Greenwood Village, a volunteer legislative advocate for AARP. To pay for system upgrades, lawmakers may consider a local, state or hotel surcharge.
Utility Oversight
Another proposal may give the state Public Utilities Commission (PUC) complaint authority over call outages. The Federal Communications Commission (FCC) oversees complaints only if more than 900,000 call minutes are affected by an outage.
"It's hard to get to that many call minutes in some areas, but if a network is down, people need to know," Levis said. "We want to make sure there are reporting requirements to local authorities and the PUC so consumers have a place to file complaints."
AARP Colorado's other concern is the cost to consumers. "We're often the only advocacy group that is fighting to protect the ratepayer," said Bob Murphy, AARP Colorado state director.
Drug Prices
AARP and other interest groups are pushing to reduce prescription drug costs at the federal and state levels.
A law enacted last year directs the Colorado Department of Health Care Policy and Financing to submit a proposal to the U.S. secretary of health and human services by September to allow importation of Canadian pharmaceuticals to Colorado.
Affordable Housing
About 1 in every 4 Colorado renters allocate more than half of their earnings to pay for housing, according to the nonprofit Housing Colorado. Several laws passed in 2019 will fund the state Division of Housing for resident payment assistance or the development of affordable homes.
Cynthia Pasquale is a writer living in Denver.
More News