En español | Colorado has several ways to register to vote, including at the polls and automatically when you apply for or renew your driver's license. Every registered voter is sent a ballot by mail, but you can vote early in person if you prefer.

The 2022 midterms decided races for the U.S. Senate and House, Colorado General Assembly, governor and lieutenant governor, and some other statewide offices. The next statewide elections are in 2024, with elections in some cities, including Denver, in 2023.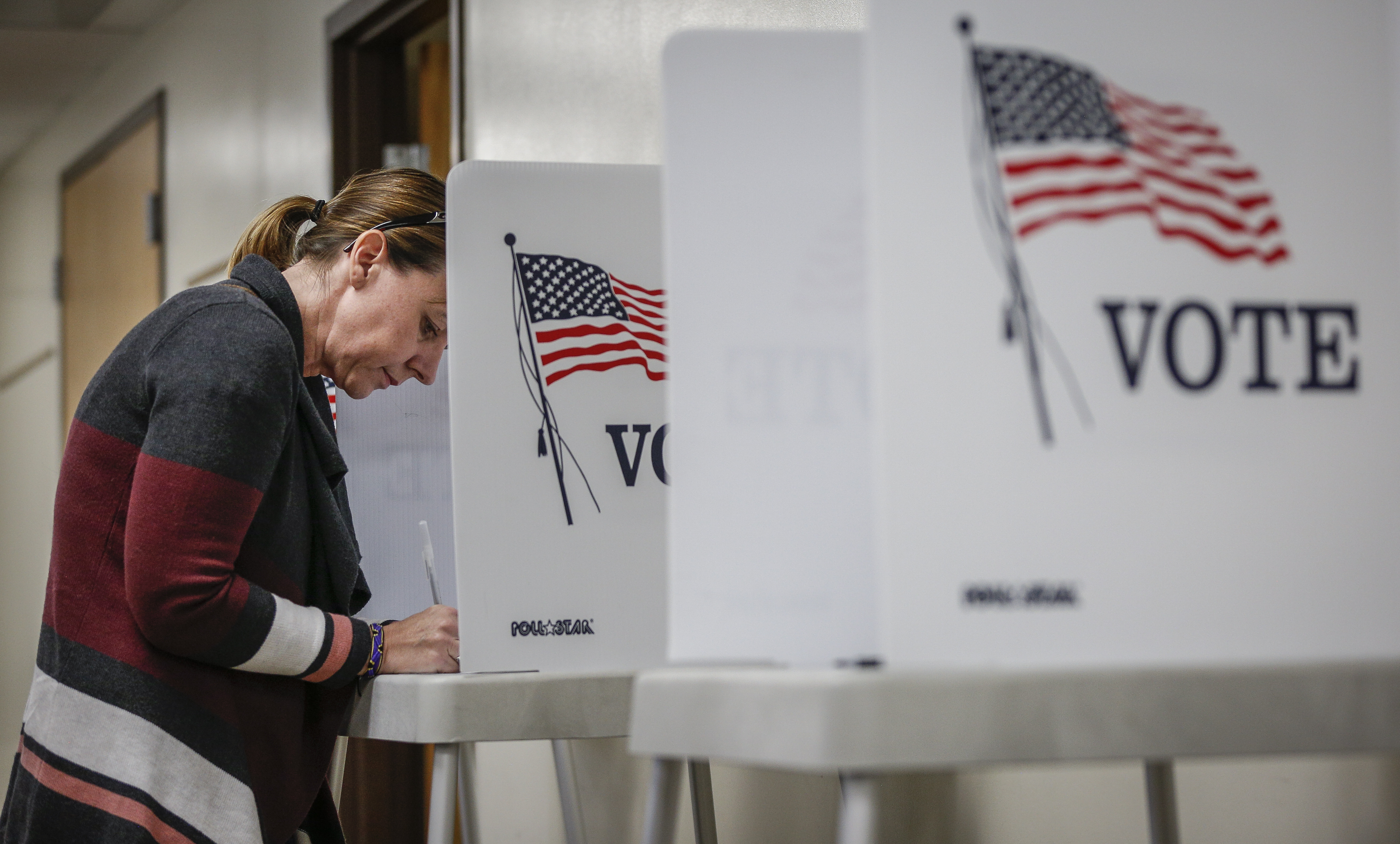 Essential info:
Voting with a mail ballot: Every registered voter automatically receives a ballot by mail in Colorado. Your mail ballot will be sent to the address in your voter registration file, which you can check and update at GoVoteColorado.gov.
Early in-person voting: If you prefer to vote in person, you can visit a vote center in your county to cast your ballot.
Voting at the polls: You must show an acceptable ID when voting in person at the polls.

Have there been any recent changes to voting in Colorado?
Due to population growth in the 2020 census, Colorado picked up a seat in the U.S. House and established the 8th congressional district north of Denver, up to and including Greeley. Also, a 2021 redistricting plan changed the boundaries of some state legislative and U.S. congressional districts and may affect which candidates appear on your ballot.


How do I register to vote?
Online: If you have a Colorado driver's license, an ID card issued by the Division of Motor Vehicles or a Social Security number, you can register online on the secretary of state's website.
By phone: Call your county clerk and recorder's office to request that a paper copy of the registration form be mailed to you. You can mail, email, fax or hand-deliver the completed form.
In person: Visit your county clerk and recorder's office to pick up and submit a registration form. You can also register at the Division of Motor Vehicles and other state and federal offices, as well as at voter service and polling centers through Election Day. If you're eligible to vote, you'll automatically be registered when you renew or apply for your driver's license.

There is no deadline to register to vote in person. But if you want a mail ballot, you'll need to register or change your mailing address by the eighth day before an election.

Go online to check and update your registration status. If you have questions, contact your county clerk and recorder's office or call the secretary of state's office at 303-894-2200.


Does my party affiliation matter when I vote in the primaries?
Yes. Voters who are registered with a political party can only vote in that party's primary. Unaffiliated voters may choose which party's primary they wish to vote in, but can only cast ballots in one.

How can I get a mail ballot? Are there important deadlines?
Every registered voter whose information is up to date will automatically receive a ballot by mail. Check your voter registration information to make sure your current address is on file. If you need to register or update your address, you have until the eighth day before an election. But it's best to do so as early as possible to ensure you get your ballot on time.

You can return your completed mail ballot in several ways:

In person: Your mail-ballot package will include information about where you can safely drop it off. Or you can hand-deliver your ballot to your county clerk and recorder's office or contact the office to find secure drop-off locations in your area. Find more information on GoVoteColorado.gov.
Ballots must be received (not just postmarked) by 7 p.m. on Election Day. Note that deadlines for military and overseas voters are different.


Can I track my absentee ballot?
Yes. Track the status of your ballot by signing up for BallotTrax or visiting GoVoteColorado.gov. You can use the state's TXT2Cure system to resolve problems with your ballot, such as a missing signature.


Can I vote in person before Election Day?
If you'd rather not use a mail ballot, you can vote early in person at any voter service and polling center in your county. Visit GoVoteColorado.gov or contact your county clerk and recorder's office for more information.


What do I need to know about voting at the polls on Election Day?
Visit GoVoteColorado.gov to find information about polling locations. Check with your county clerk and recorder's office to confirm voting hours. If you were in line before the polls closed, you'll still be allowed to vote.


Are there any additional accommodations for voters?
Yes. Options for accessible voting, including an electronic ballot that enables you to vote from home, are on the secretary of state's website, along with answers to frequently asked questions from voters with disabilities.

A language assistance hotline is also available for non-English speaking voters who need help translating their ballot.


Do I need identification to vote?
If you vote in person, you must provide an acceptable form of identification, such as a Colorado driver's license, military ID card or current utility bill. And if you're voting by mail for the first time, you may be required to include a photocopy of your identification.

Acceptable forms of identification are listed in full on the secretary of state's website.

Editor's note: This guide was updated on Nov. 18, 2022, with information about how to vote in Colorado. The guide was first published on July 21, 2020.

Also of Interest: