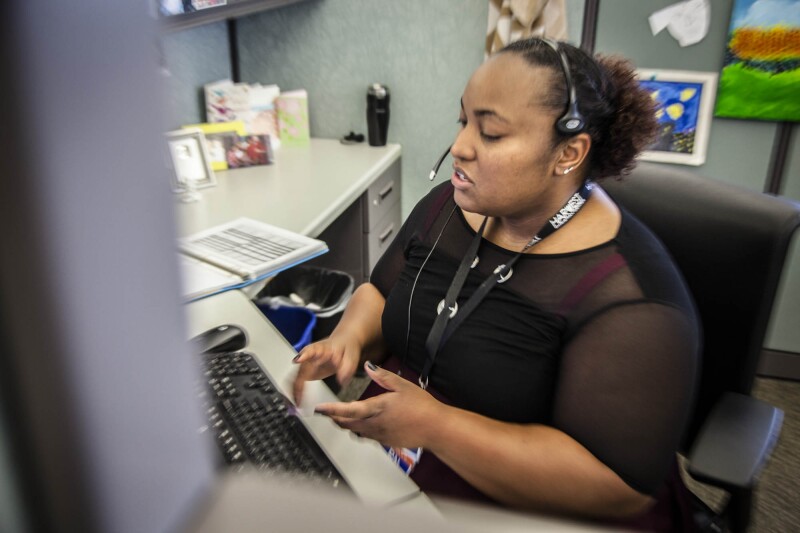 Since at least the days of George Jetson and his science-fiction video conferences, Americans have assumed true "telehealth" was just around the corner. Surely by the 21 st Century, we'd be chatting on-screen with our doctors from the comfort of our own living rooms, any time we needed it. Right?

It took a few more decades than promised, but now a flurry of advances has thousands of Colorado seniors, homebound families and rural veterans doing just that: Using video screens and other high-tech interfaces to get the health care and counseling they need right at home.

"Technology is getting better and making a lot of this more possible," said William Jones, MD, telestroke director for UCHealth and a member of the telehealth steering committee for University of Colorado Hospital. "There are a lot of irons in the fire in telehealth."

"The term we use is 'life integration.' We want to integrate your life and patterns; technology is an extension of who we are," said Brent Bowman, a leader for expansion and innovation with Kaiser Permanente Colorado.

Chris Sadri, a Kaiser Permanente patient, said her doctor suggested she try a video-health appointment in early summer. Sadri sees her doctor regularly for diabetes management and orthopedic issues in her hand.

"It feels a little strange initially, but it's a good thing," Sadri said. "It saved time in me driving down to the office, and I hope it saved (her doctor) time so she has time for other patients…. It's a good thing for patients and doctors, especially patients who aren't able to get out of the house."

Some of the most visible signs of telehealth's burgeoning growth in Colorado include:

Major insurance providers like Anthem, United Healthcare and Kaiser Permanente making video-from-home visits with doctors a standard choice for nearly all clients in 2016.
Rapid spread of delivering behavioral health services – from counseling to addiction treatment – by video appointments in extended hours accommodating working patients' needs.
Telehealth promotion by overburdened government agencies, such as the Department of Veterans Affairs placing tablets in rural veterans' homes for video communication with remote providers.
Telehealth is also boosting remote home health monitoring to help elderly patients stay in their homes. Northern Colorado nurses tell one such story.

Carla Cherry, 64, of Greeley, credits her home monitor with helping to save her life. She was living at home with congestive heart failure, COPD and asthma. Her monitoring equipment was linked to the Rehabilitation & Visiting Nurse Association for Weld and Larimer Counties. The daily weight checks told her nurse one day she was massively retaining fluids, a sign her heart was not pumping well, and she wound up first in the emergency room and then the ICU. She ended up shedding 20 pounds of extra fluids.

She's no longer using the same device, but has a machine checking in with a United Healthcare nurse for daily weight monitoring. She also answers a few routine questions, and if something's wrong, the nurse calls. "It's my independence," Cherry says of the monitoring devices. "And if I can get the extra help, then I get to stay home. It's where I belong."

Read much more about Colorado's growing telehealth scene by clicking here.

[Photo by James Chance for the Colorado Health Foundation]