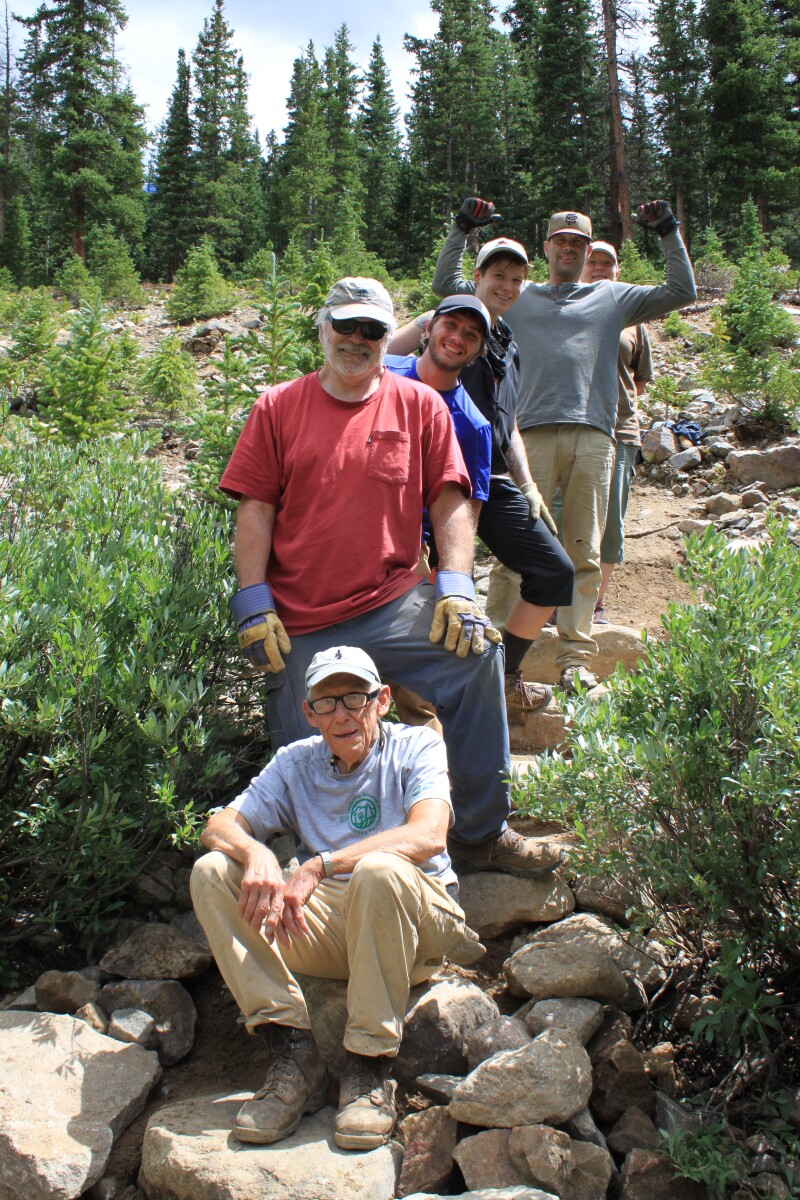 Retired? Yes, or maybe you're close. Tired? No way!
Whether you're a retiree or empty nester looking to enrich your life through volunteerism or an outdoorsy-type wanting to get back to nature, look no further than Volunteers for Outdoor Colorado (VOC). VOC is a statewide nonprofit organization dedicated to motivating and enabling people to care for Colorado's natural resources. VOC is currently seeking adults ages 50 and older to participate in a range of fulfilling outdoor volunteer opportunities now through October.
VOC's volunteer opportunities include hands-on work in wildfire and flood restoration, trail building and maintenance, habitat restoration, tree planting and re-forestation, and more. No experience or training is needed to volunteer.
"Here at VOC, we place a great deal of value on our older volunteers, for with age comes a mixture of experience, unique skills, time and patience," said Ann Baker Easley, VOC's executive director. "Not to mention, volunteering with VOC is a great way to discover new places, make new friends, and keep active."
Below are three upcoming volunteer opportunities with VOC that can accommodate all skill levels and physical abilities. As a bonus, free camping and hearty, home-cooked meals are provided on these overnight projects. Simply click on the links for details and to sign up.
Arthur's Rock Trail Restoration at Lory State Park | September 17-18
A Fort Collins-area favorite, restore this heavily used and beloved trail.
Hermit Park Trail Construction & Family Camping | October 15-16
Build a new trail in this 'hidden gem' location near Estes Park, while kids enjoy supervised environmental activities.
Ecology Park Trail Construction | October 22-23
Help build a new trail in Colorado's beautiful Royal Gorge region.
Not looking to get your boots on the ground and hands in the dirt? VOC offers volunteer opportunities to accommodate other interests as well, including photographing on projects, helping with food preparation, or assisting with tools. Further, there are several VOC volunteer leadership roles – such as crew leaders and crew chefs – which are particularly great for retirees.
Start making a difference for Colorado's outdoors today by lending your time, talent, and expertise with VOC! Visit www.voc.org to learn more about getting involved.
*This is not an AARP event. Any information you provide to the host organization will be governed by its privacy policy.