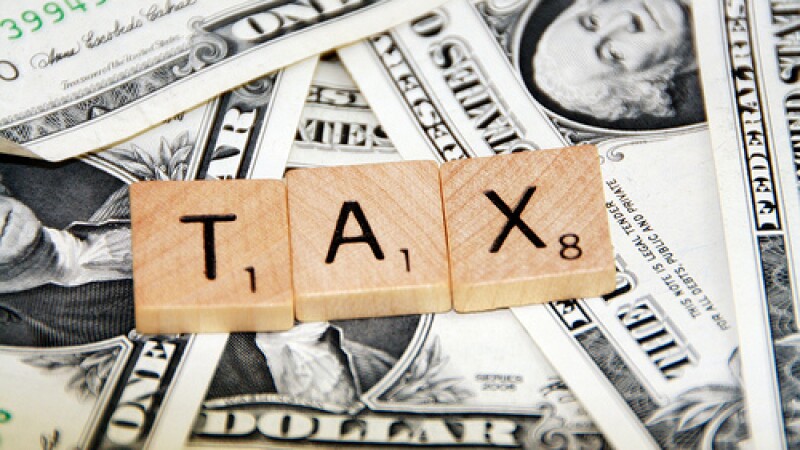 Tax time often causes anxiety, but AARP Foundation Tax-Aide, the nation's largest free tax preparation program, can ease the stress and ensure that filers claim all of their deductions and receive any refunds owed to them.

"Preparing a tax return is difficult for some people, especially older adults, but bringing it to one of our sites can give them peace of mind," says David Hutchison, 67, of Evergreen, the volunteer Tax-Aide state coordinator for Colorado.

The program has helped Americans file their returns for more than 50 years. While it is aimed at people age 50 and older and those with low to moderate incomes, tax preparation services are available to anyone, including veterans and students. And you don't have to be an AARP member to get assistance.

Tax-Aide volunteers receive special training on tax laws and are certified through Internal Revenue Service testing to work directly with clients to prepare and electronically file individual tax
returns. Volunteers can prepare about 90 percent of the forms the IRS requires, according to Hutchison. Tax-Aide counselors cannot, however, prepare special or complicated returns, such as those involving businesses with employees.

Online or In-Person

Appointments are required at all Colorado Tax-Aide sites, and taxpayers have several options to receive assistance, including virtually. In-person consultations usually last about an hour. Appropriate distancing and other health-related protocols will be followed.

Clients can also make appointments to drop off their tax materials, Hutchison says, or have them scanned at a Tax-Aide site. A tax counselor will prepare the return, and the client can pick it up about a week later.

In addition, people who buy software to prepare their own returns may receive coaching from a Tax-Aide volunteer by phone or by sharing their forms via computer screen.

Most of Colorado's Tax-Aide sites are in libraries, community centers and schools. Some, such as Centro San Juan Diego in downtown Denver, cater specifically to Spanish speakers.

"We found that the Hispanic community is underserved. And some people may be apprehensive about a free tax service," says Dave Martz, 73, of Highlands Ranch, a volunteer district coordinator who oversees five sites in downtown Denver.

"Now we have people who can explain everything in Spanish," Martz says. "We also can talk about why it is important to file tax returns, especially for people who are looking for the ability to establish themselves in the United States as a taxpayer, which is part of the requirement for becoming a U.S. citizen."

Tax-Aide's return preparation and electronic filing service runs from Tuesday, Feb. 1, through Friday, April 15. Some sites will be open in May to file amended returns, Hutchison says.

Last year more than 1 million Americans sought assistance from Tax-Aide counselors.

In Colorado, 498 volunteers served 18,941 taxpayers at 43 sites in 2021, helping them collect $12.9 million in refunds.

Hutchison says the COVID-19 pandemic affected last year's Tax-Aide filing season, reducing both the number of sites open and people served.

He expects that this year will be more like those before the pandemic erupted.

"In a normal year we have about 63 sites open, and I'd expect a similar number to be available this year," he says.

To schedule an appointment or find a location near you, visit aarp.org/findtaxhelp, call 888-AARP NOW (888-227-7669) or email taxaide@aarp.org.

Cynthia Pasquale is a writer living in Denver.

About AARP Foundation Tax-Aide
More on Taxes