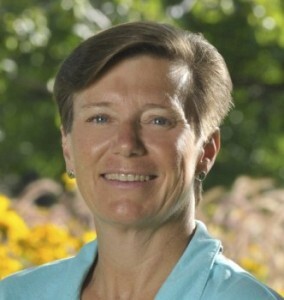 Blog by Jane Barton

Greetings one and all...

Welcome back to The Caregiver's Cairn - a sustaining and empowering guide for caregivers and care receivers. I hope you and yours have enjoyed a lovely month since my last posting. I invite you to pour a cup of coffee or hot tea, curl up in a cozy chair, and take a deep breath. If you are a caregiver or care receiver, you are probably a wee bit weary - physically, emotionally, and spiritually. Caregiving can be a challenging journey. Consequently, we need to identify the resources necessary to facilitate the process - to enhance the experience and to elevate the quality of life for one and all.

In the 16th century, Sir Francis Bacon declared that knowledge is power - a realization that resonates 400 years later. Within the context of caregiving, knowledge enables individuals and families to anticipate needs, assess options, establish goals of care, and secure needed services. How I wish I had been better educated and prepared to serve as a caregiver. My first experience as a caregiver began when I was 15 years old. My mother was diagnosed with breast cancer, and I served as one of her primary caregivers for the next 8 1/2 years. In all honesty, I was clueless! Consequently, I experienced a tremendous amount of fear, anxiety, and uncertainty as my family dealt with the daunting challenges posed by a terminal illness. Now, 40 years later, I realize how fundamental information about the disease process, medical interventions, and prognosis could have transformed the journey for my family.

In Resilience: The Science of Mastering Life's Greatest Challenges by Steven M. Southwick and Dennis S. Charney (Jul 23, 2012), the authors provide practical suggestions to nurture resilience. According to the American Psychological Association (The Road to Resilience), "resilience is the process of adapting well in the face of adversity. It means 'bouncing back' from difficult experiences." Serious illness and the changes prompted by aging (physical, cognitive, and psychosocial) stress family systems, often to the point of failure. Hence, families should seek ways to build resilience in order to meet current and future challenges. Southwick and Charney note that one of the important factors contributing to resilience is knowledge. By acquiring the information needed to assess the situation, we can mitigate our fears, evaluate our resources, and develop a plan of action. Instead of being reactive to a crisis, we can be proactive in implementing a plan of care.

In closing, I want to invite you to a wonderful, educational opportunity - an opportunity to learn more about the journey of aging and caregiving. On May 1, 2013, The Rocky Mountain Conference on Aging is offering a conference on Navigating Decisions with Older Adults at The Ranch in Loveland, Colorado. AARP is a sponsor for the conference. This is a tremendous opportunity to learn from experts in the field of aging and caregiving - an opportunity to enhance your ability to BOUNCE! Please click on the link to access the conference information and registration form. By investing a little bit of your time and treasures in this educational event, you will have the opportunity to acquire the needed knowledge to engage the aging process in a proactive, life giving manner. I hope to see you there!

Thanks so much for stopping by today. I invite you to share your perspective on the caregiving journey. Make suggestions. Pose questions. Provide resources. Share your story. Coming together and sharing, will help us improve the process for one and all. I look forward to continuing the conversation next month. Til then, blessings to you and yours...Jane W. Barton

Do you have a question for Jane? Please email us at coaarp@aarp.org and we will be in touch soon!