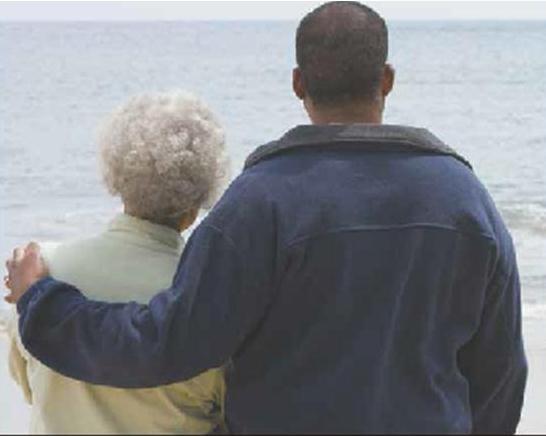 More than 42 million Americans, 576,000 in Colorado, help care for aging parents, spouses and other loved ones so they can remain at home.

Because AARP Colorado supports all caregiving, we ask that you join AARP Colorado's caregiving symposium April 24 in Arvada.

Empowering the state's family caregivers is a top priority for AARP.

Speakers at the event will include industry professionals on caregiving and elder law. Information and resources that can ease the burden of caregiving will be on hand. In addition, chair massage, video presentations and prizes will be available in the exhibit hall.

The symposium will run from 9 a.m. to 1 p.m. at the Arvada Center for the Arts and Humanities, 6901 Wadsworth Blvd. The event is free, but registration is requested by April 17. To register, call 877-926-8300 toll-free.

Every day this silent army of daughters, sons, husbands and wives performs a great labor of love: caring for older loved ones so they can stay at home—where they want to be—instead of costly institutions. These family caregivers help with bathing and dressing, meals, finances, transportation, medical tasks like wound care and medication management, and much, much more.

Sometimes they're on call 24/7 and often, they can't even take a break. The average family caregiver is a 49-year-old working woman who cares for her mother. In Colorado alone, family caregivers provide unpaid care valued at a staggering $6.6 million annually.

In addition, AARP recently launched a new initiative, "I Heart Caregivers," to spotlight the stories of family caregivers, and the great labor of love they perform every day. Please visit aarp.org/iheartcaregivers to tell caregiving story.