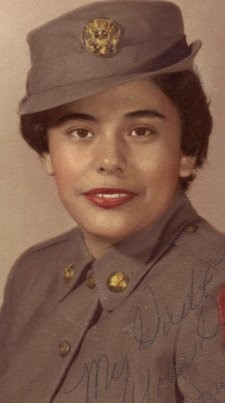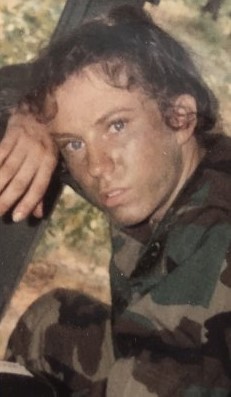 AARP is proud to kick off Hispanic Heritage Month with the inspiring stories of two Latinas, who talk about their sacrifice and service and what it was like to be a woman in the military when they served. (Hispanics of either gender consistently tend to make up the largest ethnic minority within the armed forces.)

En español | Women make up 10 percent of the veteran population, yet many of their stories go unheard. AARP spoke with two female veterans who served during two different eras. In these candid interviews, they share their military experiences, both good and bad, and reflect on the lessons learned from their years of service in the armed forces.

Sonya Quijada, 55, Army Lieutenant Colonel (Retired)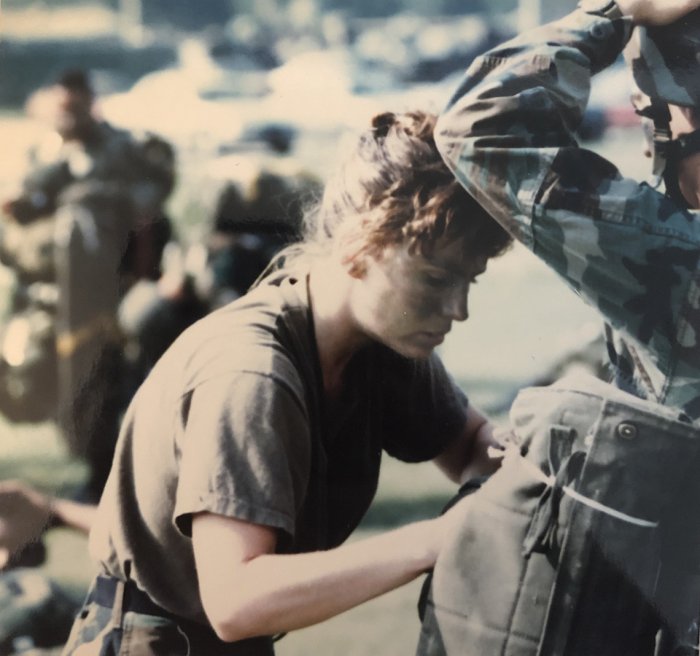 Sonya Quijada joined the Army in 1987, serving as the only female paratrooper in her battalion. She quickly faced extra hurdles as a woman. When her team was called to Panama, she was left off the aircraft roster and told that she could not go because of her gender.

"It was my mission," Quijada said. "They took my equipment. They took my men, but they wouldn't let me go. That was probably one of the hardest leadership dilemmas I've experienced in the military."

A year later, she was called to Iraq to support Operation Desert Storm as a Signal Corps officer. She was assigned to service antennas at relay sites stationed throughout the desert.

"That was exciting," Quijada recalled. "Sometimes we got lost. And sometimes it was scary. And we would come across other units." She was then recruited to work for the special operations community for 10 years before returning to the Army, now as a mother of two children. It was while she was leading special projects at the Army Physical Fitness Research Institute that she discovered her next chapter.

"That was the start of merging my personal passion and my personal purpose as a yoga teacher with military requirements," she said. "Awareness of the mind-body connection and that taking care of our soldiers, taking care of ourselves was as important or even more important than taking care of our equipment."

Ultimately, Quijada, having achieved the rank of Army lieutenant colonel, retired to raise her children as a single mother.

"I made the choice to foster and mentor and coach and train and model life skills for my two future citizens of the United States," she explained. "And I chose that instead of a promotion that would require a deployment."

Today, Quijada works as a wellness consultant and yoga instructor in Tampa, Florida.

"In the beginning, I was taught right to be a tough paratrooper to jump in and take no prisoners, so to speak," she said. "And in the end, I was taught and kind of turned around to say, 'Let's bend a little; let's be resilient.' "

Reflecting on her time in the military, Quijada said: "It's important to recognize that for most of us, women who were told 'No, keep out,' we weren't interested going in just to be the girl. We wanted the opportunity for women who could do it. I didn't want the standards to change, because that jeopardizes everybody."

She added, "I look back, and I realized that in the beginning, there was that pioneering sense, although I wouldn't have said it then. The Women's Army Corps, they were the pioneers. They were the ones that toughed it out before they were even allowed in the men's army."

Julia Castellano-Hoyt, 80, Specialist 4th Class (Retired)

Julia Castellano-Hoyt joined the Women's Army Corps (WAC), then an all-female branch of the Army, the day after her high school graduation, in 1959.

"It was special for us to be sworn in because there were at least seven of us, all women. And so that was a big thing — they had it on the news and everywhere else," she said.

Castellano-Hoyt was assigned to supply and ordnance in Fort Leonard Wood, Missouri, a detachment of 250 women and 20,000 men. Much of her work with the ordnance locator file required her to know each part and location of every item in a listed ordnance.

"It was quite an interesting two years," she said. "I would have stayed in longer except at that date and time, if you got married, you had to get out. The servicemen did not have to get out if they got married. I learned a lot — the first time I'd ever been away from home. I had grown up in a very sheltered situation."

Castellano-Hoyt became close friends with several of the other women she served with and stayed in contact with them over the years. One would later become her son's godmother.

"At that time, they were very strict," she noted. "They separated us from the guys. We could work side by side with them in offices and hospitals because the women then were nursing assistants. Our barracks were in one area, and we were separated. There were guards around our barracks every night. If a man had to come into our barracks, somebody had to be on the alert and yell 'Man on the floor,' and we all scattered." The WAC was disbanded in 1978, when women were integrated into the Army alongside men.

Castellano-Hoyt left the military in 1961 with the rank of Specialist 4th Class. She continued her lifetime of public service, working for the city of San Antonio, Texas, where she still lives. Her last position was chief of staff to Mayor Bill Thornton.

"I have five brothers, all of whom have served in the military," she said. "And my son is military retired. My godson, who's my nephew, is a captain right now and is a helicopter pilot. I didn't start the tradition; my uncle served in World War II and then Korea. But we do have a family history of over more than 100 years of total military service to this country, and we are all Hispanic."

Today she is a charter member of the Women in Military Service for America Memorial, located in Arlington, Virginia.