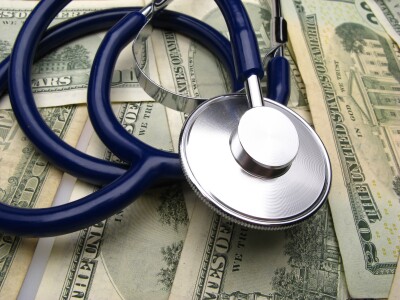 Wes Crocheron describes his transition from being covered under this wife's employer's health insurance plan to entering the new world of the Affordable Care Act as "seamless."
It's a new transition for many this year, and above all the noise and spotlights highlighting the difficulties in the media, some people are emerging better off than they were before the ACA.
"Some people, especially those with minimal policies that are no longer effective, will be dropped and they may pay more. But for the vast majority of people, there will be no change, and eventually, I think we'll see costs come down," said Crocheron, a member of AmeriCorps, who makes informational presentations about the ACA on behalf of AARP Colorado.
After a career in Aerospace, Crocheron became a semi-retired consultant and like many self-employed boomers, he was covered under his wife's employer's insurance. A teacher, she retired in 2012, but there was little to no change in health coverage for the Crocherons. They stayed with their insurance provider and transitioned directly to Medicare Advantage under the same insurance provider.
"The premium is slightly less," he said. And the coverage is the same. In many cases, people are finding better prices and options, including mammograms, and other types of cancer and diabetes screenings at no extra out-of-pocket charges.
Crocheron is not alone in this situation. According to a new AARP report, 52 million people, or 85 percent of the U.S. population that is aged 50-64, had health insurance coverage, mostly through an employer's health benefit plan in 2012. Three quarters – 32 million of the 52 million – had employer coverage in 2012.
Therefore, employer coverage is by far the most prevalent source of coverage for this age group. What's more, many who not covered through their own employment are covered under a family member's employer plan. Of the 39 million covered by an employer plan, 10 million were dependents on a family member's plan.
The AARP report, Effect of Health Reform for 50- to 64-Year-Olds, says ACA reforms for this age group depend on whether boomers have current health coverage, and how it is delivered to them. Most are covered through employer health plans, but employers' decisions can affect benefit options.
Those who have modest incomes and have purchased coverage in the individual market will likely see more affordable options and won't have to deal with old obstacles like pre-existing conditions.
Sandi Armstrong, of Pine, Colo., said she paid more than $1,000 a month for insurance and was afraid to retire early due to pre-existing conditions. But under the ACA, she felt secure enough to retire and she saves about $400 for individual coverage.
"I had cancer years ago and have knee problems, so I had pre-existing conditions," she said. "I'm 63 and wanted to semi-retire, but I thought I always had to keep this group insurance going."
Armstrong went to The LGBT Center in Denver and worked with a health-care navigator. In addition to a lower premium, Armstrong said her deductible is now $1,500, compared to her previous plan, which was up to $7,000.
The AARP report also says that for those who are uninsured, ACA improves access to private and public coverage and offers financial help for people with low incomes.
To see the entire report, visit http://www.aarp.org/content/dam/aarp/research/public_policy_institute/health/2013/effect-of-health-reform-for-50-64-year-olds.pdf.
photo courtesy of IStockPhoto.com/graffto