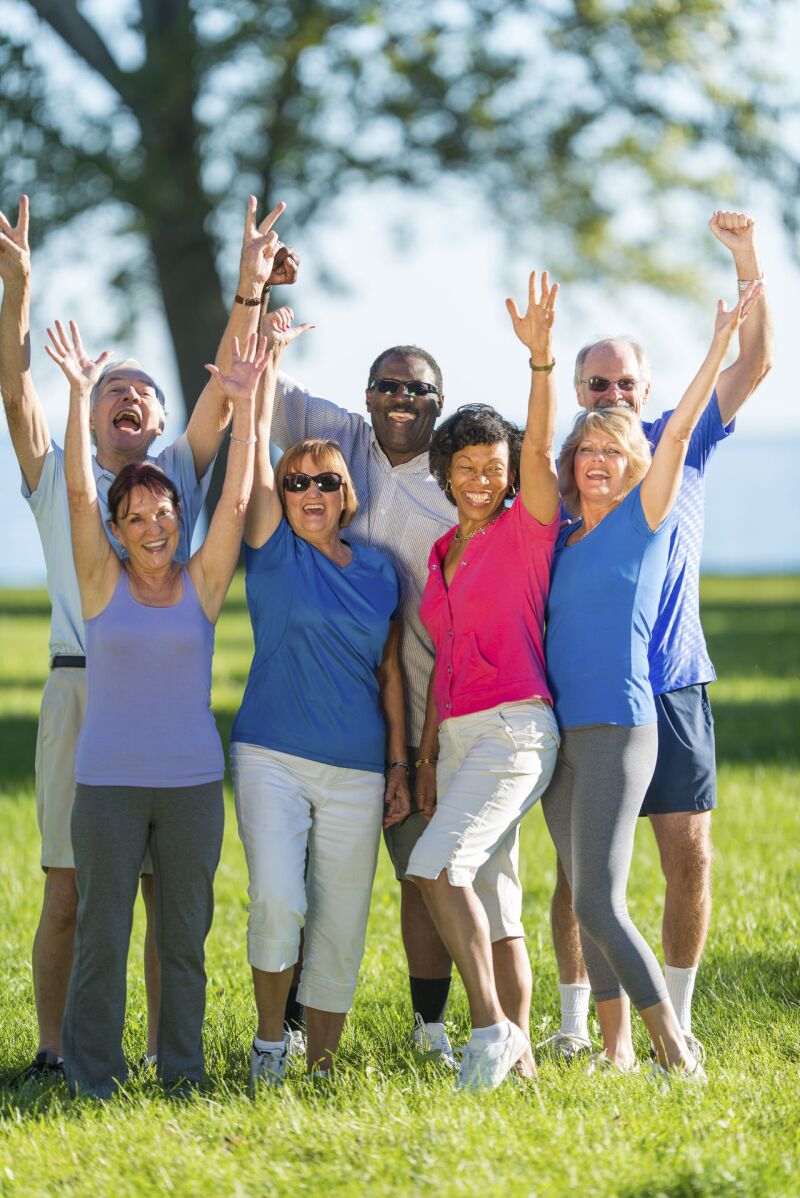 By Danica Lucker

When April Hagestad, 51, of Denver, thinks of AARP, she doesn't picture "a bunch of old people sitting around in rocking chairs." Instead, her associations are more energetic. "It's people who want to be active and have fun."

Recently, Hagestad took a cooking class with her mother, Arnette Schouten, 72, through an AARP Colorado initiative—the New 50+ "It's a Mindset"—which offers creative courses and fitness activities.

"My mother had no idea what fun it would turn out to be," said Hagestad, who volunteers and works part time for AARP Colorado. "Afterward, she even wanted to volunteer. The program is so positive."

Since AARP piloted the New 50+ "It's a Mindset" in Denver in 2017, it has changed people's perception of the organization, said Cathy Lasnik, AARP Colorado senior program specialist.

"The original idea was to incorporate health, fitness, music and fun into social activities for people 50-plus," Lasnik said.

Members want to stay active—mentally and physically—as they age, and many want to keep up with their interests or discover new hobbies.

This attitude is especially true in Colorado, one of the nation's healthiest and most active states, according to data collected by the United Health Foundation.

Not Your Mother's AARP

Whether it involves engaging in physical activities, like running marathons, hiking 14ers, skiing or bicycling in the mountains; going back to school; or starting a new business or second career, the AARP Colorado program is aimed at encouraging people to challenge their own and others' perceptions of aging.

AARP has also been setting up booths at popular events, including rock concerts, public festivals and sporting venues, said Allison Snyder, AARP Colorado senior program assistant.

The public reaction has been one of pleasant surprise.

"They say, 'Wow, I didn't know AARP did that,' " Snyder said.

Most attendees don't realize that AARP is involved in these activities until they see the booths.

In 2018 the association added Colorado Springs to the campaign. The reception has been positive, said local resident Lorri Orwig, 55, a member of the AARP Colorado Executive Council.

In Colorado Springs and surrounding El Paso County, AARP has partnered with local groups such as the YMCA and the senior center to offer walking tours, brewery On Tap events, football games at the Air Force Academy, yoga and hiking.

"It's expanding our audience as a whole," Orwig noted. "It's helping to get people interested in AARP and learn more about what we do."

Upcoming New 50+ "It's a Mindset" events include:

Bike to Work Day Denver, Wednesday, June 26 ( biketoworkday.us)

Winter Park Jazz Festival Saturday and Sunday, July 20-21 ( playwinterpark.com/jazzfest)

Yoga on the Rocks Morrison, at Red Rocks Amphitheatre, Saturdays from June 8 to Aug. 10 ( redrocksonline.com/yotr)

Tour of the Moon Cycling Classic Fruita, Saturday, Sept. 28 ( colorado.com/events/tour-moon-cycling-classic)

To learn more about these and other events, visit aarp.org/co or call 303-764-5987.

Danica Lucker is a writer living in Denver.