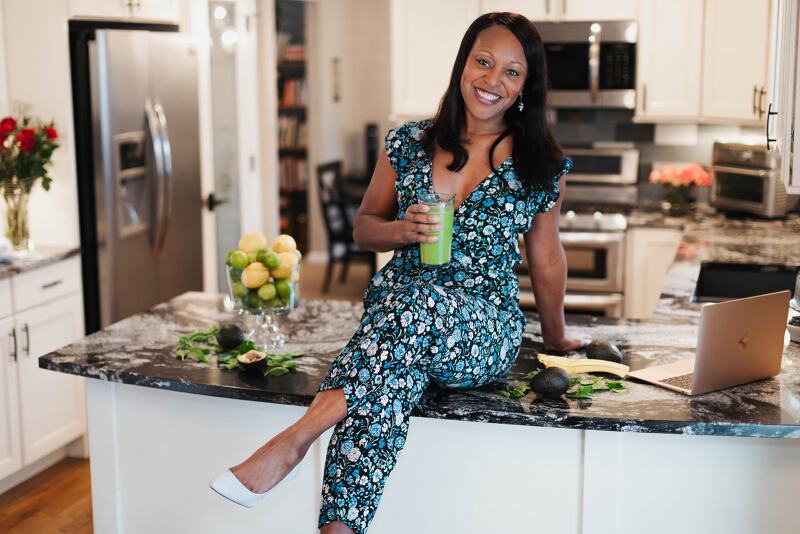 Let's Chat Nutrition!

We all know as we get older our body begins to change with us, sometimes we feel like it changes against us. Suddenly we have "grown" in places we never expected to grow and it seems no matter how much exercise and movement we add to our lifestyle, we can't get our bodies under control.

Michelle Fox, local culinary nutritionist will be joining AARP monthly for cooking webinar, Eating for More Energy and Let's Chat Nutrition, a series of nutrition webinars that can teach us eating habits that may lead to healthier lifestyles. You can learn to create a lifelong positive relationship with food choices, how to boost metabolism, reduce inflammation, banish belly bloat and feel more energetic.

Join us the first Thursday of the month and discover the power of nutrition in a fun and upbeat atmosphere.

You can also find some great nutrition tips from Michelle by following us on Instagram and checking out her Nutrition Nuggets reels!

Can't make it to the live event? That's OK, these webinars will be recorded and sent out to all registrants after the event is completed.

Check back for more details on these upcoming webinars with Michelle:

Eating for More Energy – Pad Thai
Thursday, April 6, 6:30 – 7:30 p.m.

Learn how to make an energy-boosting Pad Thai in this hands-on cooking class. Discover how to increase your veggie intake while enjoying traditional Thai flavors. Vegetarians and meat lovers alike will enjoy this recipe! 

Register now

Let's Chat Nutrition – Nutrition for Better Sleep
Thursday, May 4, 7 – 8 p.m.

Are you tired of being so tired? Come learn how to make small changes to the food you are eating so that you can finally get some rest.

Register now

COMING SOON
Eating for More Energy – Cherry Pie Oh My!
Thursday, June 1, 6:30 – 7:30 p.m.

We are making Cherry Pie with a Coconut Whip with Michelle Fox, Culinary Nutritionist, on June 1st at 6:30pm MT! This Eating For More Energy webinar will help you enjoy dessert without the guilt.