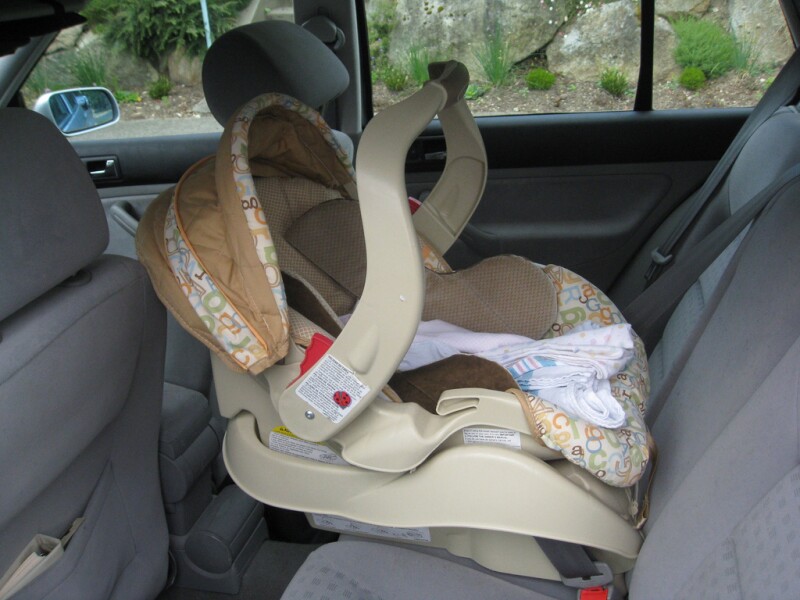 By Jean Setzfand, Vice President, Financial Security, AARP Education & Outreach

If you've never met a hand-me-down you didn't want to take home, or struggle to say "Thanks, but, no thanks," when well-meaning friends and family offer their cast-offs, then I've got just the website for you.

It's also one of the most important and powerful consumer-protection websites I've ever seen. I ran across www.SaferProducts.gov recently, thanks to one of my staff members, who swore she was losing her sanity after spending the better part of the last year stocking up on secondhand baby equipment.

Her descent into madness began after she received her first major "gift," a lovely crib that had been in her friend's family for more than 20 years. Only after picking it up, disassembling it, washing it, and dragging it up to the nursery to be reassembled, did she learn that drop-side cribs had been banned after more than 30 infants lost their lives in them. Not recalled – banned.

Weeks later, she discovered that the hard plastic frame of a hand-me-down car seat was cracked beneath the padded seat liner. Not only would said car seat fail to protect her son in an accident, it might even cause more severe injuries if the cracked plastic cut him or pierced a vital body part.

To make matters worse, a second car seat needed to be cut out of her car because the latch releases wouldn't, you know, release.

Almost without exception, she found that the hand-me-downs were handed down by people who – while well-meaning and generous – didn't take the time to research the safety of a product before passing it along to a friend. Really, who can blame them? They're busy begging their screaming toddler to stop flinging broccoli across the kitchen. They probably never even had time to check the safety status of the highchair that's currently serving as the broccoli launching-pad.

The fact is, the Consumer Product Safety Commission, along with other federal agencies, recalls hundreds of products each year, from baby products to household appliances to sporting goods. Here are a few ways you can protect you and your family from unsafe products.



Before using a secondhand product, search for recall notices and complaints on www.SaferProducts.gov. The site is arranged by popular categories, and you can limit your search to a narrow time frame.
Protect your grandchildren. Be particularly vigilant about cribs, bassinets or play yards. They are a few of the only places children are left alone for long periods of time, so be sure they have been deemed safe and are being used properly.
What you don't know can hurt you. Never buy a used car seat or bike helmet unless you are absolutely sure it has never been in a crash. Although it might look like it's in perfectly good condition, it might have invisible damage from a prior accident.
Raise awareness of dangerous products you've encountered. You can use the saferproducts.gov website to report unsafe products.
Fill out and return product registration cards to automatically be notified if the product is recalled. However, be aware that the company will probably sell the information to direct marketers – so give only your name and address and the relevant information about the product. In the case of baby and toddler products, the Consumer Product Safety Commission actually forbids companies from using the cards to collect marketing information.
Remove yourself from mailing lists. If you do choose to complete registration cards, you can always take a few steps to block most junk mail. The Privacy Rights Clearinghouse, at www.privacyrights.org, has extensive details about how to stop the flood of junk mail.


Jean C. Setzfand is vice president of the financial security team in the Education and Outreach group at AARP. She leads AARP's educational and outreach efforts aimed at helping Americans achieve financial 'peace of mind' in retirement.

[Photo courtesy of supafly/flickr