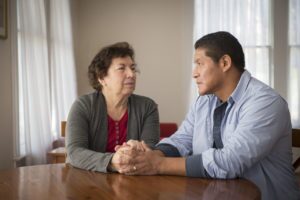 Senate Bill 19-77 is currently moving through the capitol and could increase all Xcel and Black Hills utility bills $50-$75 per year, per consumer household, to build electric vehicle charging stations in only Denver, Pueblo and Grand Junction

While we support clean technology, this bill is not the answer and here is why:

There currently are 670 public electric vehicle (EV) charging stations around the state. Both Xcel and Black Hills already have the right to provide unregulated charging stations in competition with the private sector. SB 77 could put the private competitors out of business since only they would be subject to the free market.
This bill would regulate an industry that is already subject to competition, just like telecom that the General Assembly deregulated in 2014 because it would provide a guaranteed rate of return to Xcel and Black Hills.
XCEL and Black Hills cover only 15 percent of the state's geographic territory. If charging stations are needed to be effective toward meeting the goal of more EVs, they must cover the entire state. According to the moderate forecast of the Colorado Energy Office, only 5 percent of the light duty vehicles on the road in 2030 will be EVs.
Even under the best projections, 80 percent of EVs will be charged at home at night and the other 20 percent will charge at home and work during the day

Even if people charge EVs at night when rates are lowest, it could only save the average household just $80 year in 2050, more than 30 years from now.
In addition:

There are about 7,600 PEVs (including battery-electric and plug-in hybrid vehicles) in Colorado and they make up about 0.16 percent of the 4.8 million cars and light trucks registered in the State.

In 2014 and 2015, sales of new EVs were less than one-half of one percent of new vehicle sales in Colorado. EV penetration will be about 8.9 percent in 2030, 14.7 percent in 2040 and 20.6 percent in 2050. In order to meet the moderate EV scenario, the number of PEVs registered in Colorado would need to increase from approximately 7,600 today to 349,000 by 2025.

AGAIN, most striking is the fact that giving Xcel and Black Hills regulatory authority to build rate regulated public charging stations would only affect about 15 percent of the land mass in the state, basically metro Denver and Grand Junction for Xcel and Pueblo for Black Hills.

So why should all Xcel and Black Hills customers pay for it? They should not.