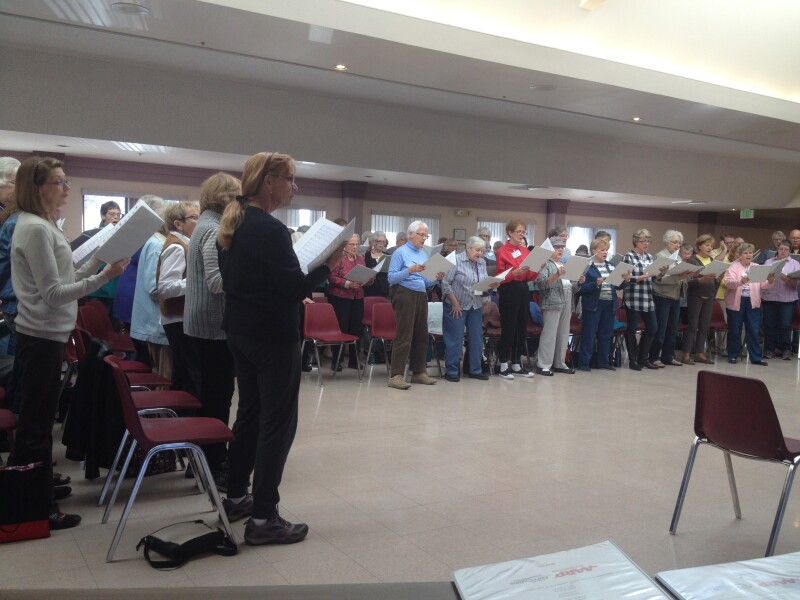 Singing for Seniors kicks off another season in Larimer County.
Singing for Seniors provides an avenue for active, older adults to engage in recreational singing and, at the same time, realize their health, wellness, and life-long learning goals. The senior choir is made up of 50-plus adults, who want to sing for the joy of it. The choir currently has about 175 members.
AARP Colorado has been a sponsor since the pilot phase in 2012 and has been instrumental in assuring the success of Singing for Seniors, using it as a model for programs that encourage active and healthy aging. Singers come from Thornton, Windsor, Wellington, Red Feather Lakes, Loveland, and Fort Collins to participate in the weekly rehearsals and the session-ending concerts.
"AARP has been a proud sponsor of Singing for Seniors since its inception," said Cathy Lasnik, Senior Program Specialist. "The members are appointed as Create the Good volunteers and they perform outreach as a part of this successful program. They sing at assisted living communities, ball games, etc. and share the health and wellbeing benefits of singing with others in the community."
Chorus America , a national organization that provides advocacy, research, and leadership development for choirs across the country, honored the program with the 2013 Education Outreach Award.
[Photo courtesy of Cathy Lasnik]