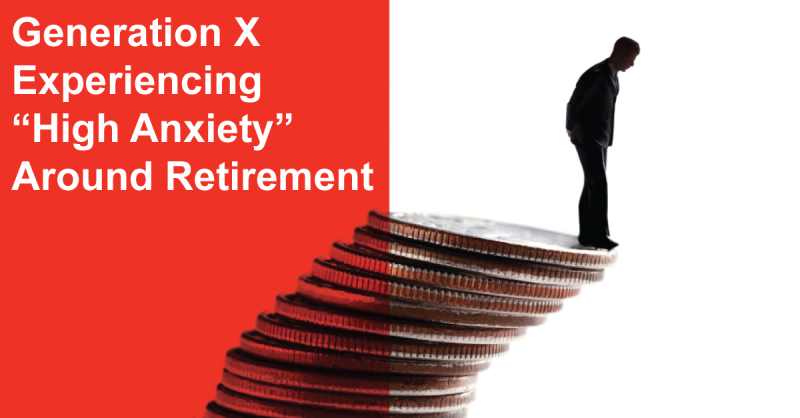 Today, a secure retirement is out of reach for thousands of Coloradans, especially those who work for small businesses.
AARP Colorado is supporting legislation that would increase the number of working Coloradans enrolled in retirement plans by creating a retirement savings strategy through employers who currently do not offer a work-place retirement plan.
The purpose of Colorado Secure Savings is to help promote greater retirement savings for employees in a convenient, low-cost manner that allows workers to move their account from job-to-job. The accounts are voluntary for employees, and it's up to each worker to decide if he or she wants to participate through an automatic payroll deduction.
This program would help low-wage workers – often young people who don't typically seek out financial planners, or work for companies that do not have work-based retirement savings plans.
AARP often hears from older adults who have Social Security as their only income source and that does not provide enough money to live on alone. Taxpayers will have to pay more in public assistance for older adults if something is not done now.
Consider the following:

Nearly half of Baby Boomers and Gen-Xers will lack the income to meet the basic retirement expenses and health care costs.
More than 70 percent of workers employed by businesses with fewer than 100 employees do not have a pension or retirement plan.
The median retirement account balance for all working families is $2,500, and the median for those aged 55-64 only have about $14,500 in retirement savings.
The average monthly Social Security benefit in Colorado is only $1,235 per month. While Social Security is a critical piece of the puzzle, it alone is not enough to ensure people can live independently as they get older.
In addition, a scientific opinion poll commissioned by AARP in 2016 shows a strong majority of Colorado's small business owners support the creation of a privately-managed, state retirement savings program that would allow employees to save for their financial future. Small business owners also believe offering such a program would give their business a competitive edge by allowing them to attract and retain a high-quality workforce.
Three in five small business owners in Colorado (58 percent) support a privately managed state retirement savings program that would help small businesses offer employees a way to save for the future. Nearly seven in 10 (69 percent) believe offering such a program makes small businesses more competitive by attracting and retaining talented employees.
The survey also revealed that the majority of small business owners (60 percent) are concerned about their employees having enough retirement savings, and more than two-thirds agree the state should do more to encourage residents to save for retirement. Nearly three in four (72 percent) believe Colorado lawmakers should support a plan to make it easier for small business owners to offer a way for their employees to save for retirement.
Social Security is not enough, but one-quarter of recipients rely on it for all of their retirement income. Work-based savings programs provide a simple way to save for retirement and would mean fewer Coloradans would rely solely on government services, which would save taxpayer dollars. For more information, visit aarp.org/CO.