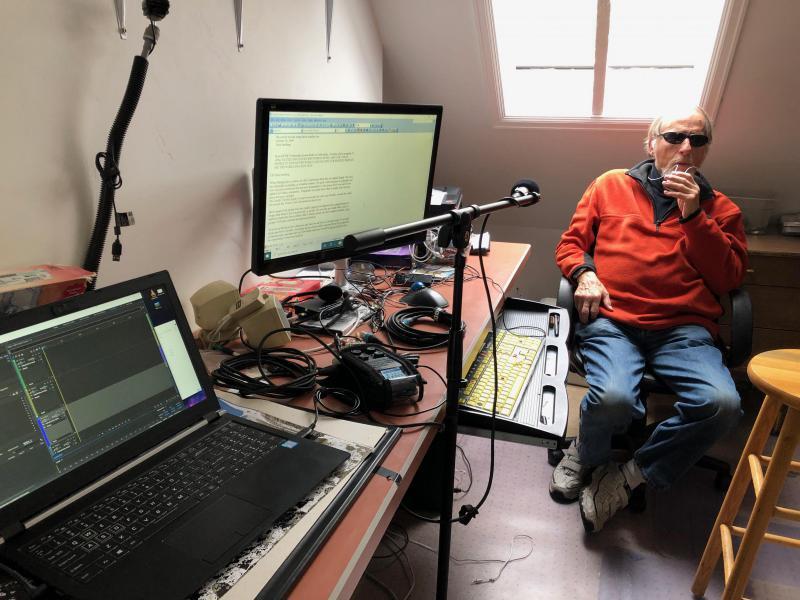 First with one eye, now with none, 78 year old Nick Isenberg of Glenwood Springs has spent most of his life as a communicator, practicing what he calls "empowerment journalism." Now, through his award-winning podcast, The Tactile Traveler, Isenberg seeks to "empower blind people to see the world and help sighted people see the world in a new way."

Now it its second season, The Tactile Traveler airs on the first Tuesday of each month on KDNK Community Radio in Carbondale. The half-hour program offers tips on everything from bicycle safety, playing blind tennis, Braille trails and sensory gardens to cell phone accessories that take stress out of traveling, as well as tips for keeping guide dogs and pet dogs in top shape while social distancing.

Interviews with successful blind travelers, including a professional journalist, provide information any traveler can use. A timely fall 2020 episode discussed what to do if you find yourself in the middle of a demonstration, protest or riot.

The Tactile Traveler has been an award-winner from the start, with the first broadcast named Best Small and Medium Market Community Service Radio Program. This year it was a semi-finalist for the $25,000 James Holman Prize, given annually by the Lighthouse for the Blind and Visually Impaired in San Francisco.

"Apparently I've identified something that's meaningful to people," Isenberg said.

Isenberg lost his right eye as a baby, the result of excessive oxygen pressure in the incubator he lived in for 10 weeks following his premature birth. His left eye served him well as he pursued a successful career as a journalist in radio and television in Colorado, Florida and Iowa. His byline has appeared on NPR, Market Place and Voice of America. However, in 1983, a cataract in that eye suddenly hardened resulting in seven surgeries over the next decade. In 2019, his left eye was surgically removed.

In 2017, during the struggle to save his eye, Isenberg spent time in training at the Colorado Center for the Blind. From that experience came the inspiration for The Tactile Traveler.

"(At the Center) I had classes in cane management, home management, woodshop, art, self-defense and ice skating. I learned how to use the i-Phone and now I do most of my reporting with this, and how to use JAWS, the talking software on my computer," he said.

"Then I was trying to figure out what I could do. I've always been a reporter and I've travelled to seven continents, and twice to Antarctica. And while at the Colorado Center for the Blind, we talked about philosophy and about being blind. I realized how people frequently become isolated as they become blind. Maybe I could do travel stories for blind people to help them feel more comfortable in the world," he said.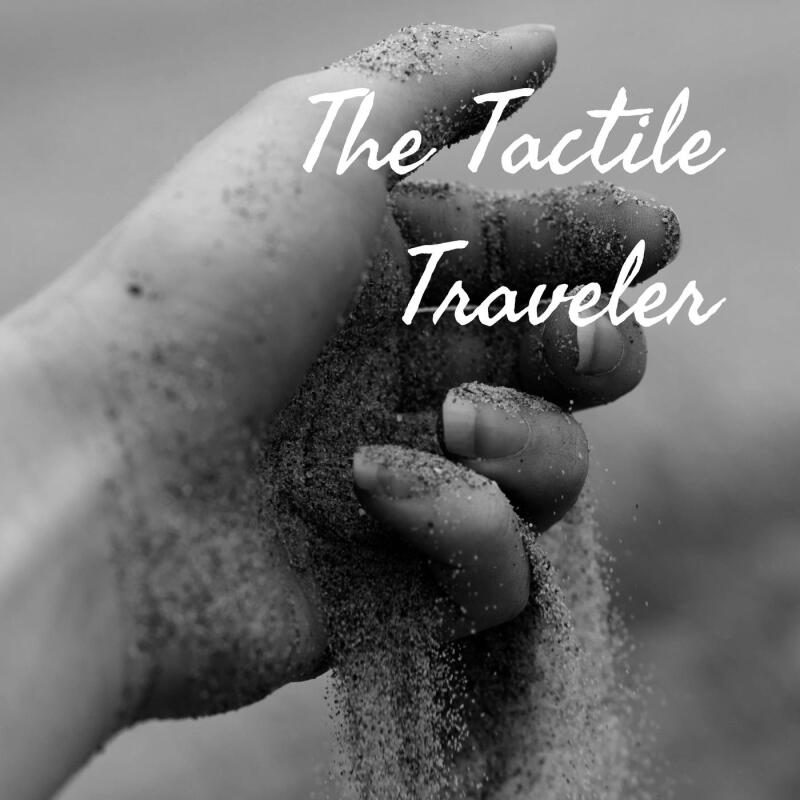 Isenberg called KDNK to pitch his idea and look for some production assistance. The station's program director immediately agreed to run the program. The Tactile Traveler debuted on July 30, 2019, covering avalanche damage in the Maroon Bells near Aspen, self-driving cars for the blind, and riding the trolley through Denver.

In addition to KDNK, The Tactile Traveler podcasts are available on Apple podcasts, Spotify and through other community radio stations. Check out all the podcasts at or search the web for The Tactile Traveler.