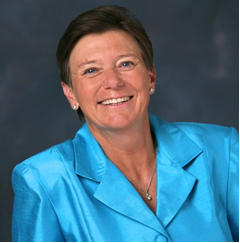 Blog by Jane Barton

Welcome back to The Caregiver's Cairn - a sustaining and empowering guide for caregivers and care receivers. I hope you and yours have enjoyed a lovely month since my last posting. I invite you to pour a cup of coffee or hot tea, curl up in a cozy chair, and take a deep breath. It's time for a break and a moment of reflection. Summer has come and gone. Can you believe it? The signs of fall are all around. The mornings are cooler. The light is softer. The leaves sound crisper. The air smells earthy. Our senses sound the alarm that change is on the horizon. This alarm may or may not be music to your ears. Do you welcome fall with open arms? Or do you long to linger in the lazy days of summer? Seasonal changes can be disruptive and unwelcome - particularly the changes associated with the seasons of our lives.

Many authors and poets have utilized the metaphor of the changing seasons to describe the lived experience. Spring is the season of birth - a time of promise and possibility. Summer reflects the season of youth, growth, and maturity - a time of prosperity. Fall represents a time of harvest - reaping the fruits of our labor as we acknowledge our waning youth. And winter symbolizes a time of introspection, life review, and preparation for death. The seasonal changes correspond to the stages of life - infant (spring), youth (summer), adult (fall), and elder (winter).

As we contemplate the seasonal metaphor, it's important to realize that every season (i.e. stage of life) offers the possibility of trials, transformation, growth, and ultimately enrichment. Spring is not the only season of birth! Playtime is not exclusive to summer. If we are fully invested in life, we may enjoy an endless season of harvest. And try as we might to avoid loss and grief, we die a thousand deaths over the course of a lifetime. So, there are seasons within seasons! Blessings and burdens. Abundance and scarcity. Hope and despair. Consequently, every season offers not only challenges but also opportunities. Longing for the past or fearing the future merely serves to distract our attention from the present moment, the current season - NOW. So, lean into the moment in order to savor the unique bounty of each season.

You may be wondering what the seasonal metaphor has to do with our experience of caregiving. Well, consider the following questions. What seasons do you associate with caregiving? The fall and winter of life? Seems logical. Aging naturally results in physical and cognitive demise. As we age, we are more vulnerable to illness. Hence, in the later seasons of life, caregiving becomes a significant issue for most of us. But isn't caregiving a concern in the spring of life as well? As infants, we are totally dependent on others for our care - not unlike the experience at the end of life. Interesting, isn't it? We begin and end the journey of life as care receivers, dependent on personal and professional caregivers. During the intervening years, we will likely serve as caregivers periodically and/or require additional care. Thus, caregiving is a concern for ALL seasons.

So, as you anticipate the arrival of fall this year, reflect on the seasons of your life. Seasons come. Seasons go. And we change in a myriad of ways over the course of a lifetime. But one thing remains unchanged - the human need for caring companions. We need each other. Personally, I believe it is in the giving and receiving of care that we become fully human - an evolutionary process that requires many seasons.

Thanks so much for stopping by today. I invite you to share your perspective on the caregiving journey. Make suggestions. Pose questions. Provide resources. Share your story. Coming together and sharing, we will improve the process for one and all. I look forward to continuing the conversation next month. Til then, blessings to you and yours...Jane W. Barton

Do you have a question for Jane? Please email us at coaarp@aarp.org and we will be in touch soon!



Jane W. Barton, MTS, MASM, CSA is a passionate speaker, writer, and listener. Jane is the founder of Cardinal, LLC, a consulting firm that provides educational programs to assist people in confronting the daunting challenges posed by aging, serious illness and disability. Jane is well-versed in the areas of grief and bereavement, caregiving, hospice and palliative care, change and transition, and spirituality and health. She presents innovative, transformational programs to community members, healthcare providers, pastoral caregivers, clergy, funeral service providers, and national audiences to improve the experience of people and families challenged by serious, advanced, or terminal illnesses. Previously, Jane served as Director of Education for a hospice and palliative care educational institution. She has also served as a hospice chaplain and bereavement facilitator in hospice and palliative care. Jane is a certified Spiritual Director as well as a Certified Senior Advisor. In a former life, she worked as a financial services representative and an exploration petroleum geologist and manager.