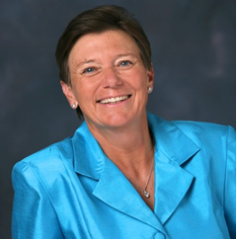 Greetings one and all…

Last week I had the opportunity to enjoy a week in the mountains west of Denver. Although I had two programs scheduled in the area, the majority of my time was focused on a bit of rest and relaxation. Due to an unusually late Spring snow storm in Colorado, plans for hiking and being outdoors were revised. However, the time away presented the opportunity to "unplug" from much of the recent noise of Life and instead to reconnect with the meaningful moments too often missed when pedaling fast. As is often the case when the unexpected happens, I experienced an adventure that served me incredibly well. Perhaps you have experienced a similar situation.

Although I was very disappointed by the consequences of the wintry storm, the unexpected turn of events allowed me to unplug in beneficial ways:

1. I unplugged from previous plans for the week. Initially, I was irritated and frustrated by the meteorological turn of events. I was longing to hike in the mountains and savor the Spring season. But that was not to be. Once I unplugged from those expectations, I embraced the reality and appreciated the beauty of the late Spring snow. I marveled at the devotion of a mother raven feeding her babies nonstop throughout the snow storm. I reveled in the feeling of inhabiting a snow globe as the winds whipped the snow flakes in countless directions. I accepted what was instead of longing for what could have been.

2. I unplugged from the noise of 24/7 news on the television and internet. Although I glanced at the headline news from time to time, I discovered that unplugging from the incessant news chatter reduced my level of anxiety and frustration associated with our current state of affairs. Granted, it is important to remain engaged and knowledgeable regarding local, regional, and national issues. However, a constant barrage of dissension and contention is not healthy.

3. I unplugged from my daily work routine. As a sole proprietor, I work everyday. Granted, some days are busier than others. But there is always something to do. Please note that I am not complaining. I am blessed to do what I love—speak, write, and listen. However, I know when I need a break in the action. My mind, body, and spirit become weary. For several days, the snow storm forced me to stay inside and limited my physical activities. This forced sequester proved to be one of the greatest blessings of the trip. I rested, relaxed, and renewed all aspects of my being.

Unplugging from several aspects of my daily routine allowed the time and the space to reconnect with Life. I shifted my focus from doing to being. I savored the simplicity of each day. And I was intentionally attentive to the moment. Now home, I realize there is no need to await a vacation to unplug from the busy-ness of Life in order to reconnect with those things I love most about Life. So, I am committing to unplug each and every day—making room to reconnect with LIFE. Perhaps you care to join me? If you are a caregiver or care receiver, unplug from your typical daily routine. Take the time—even 5 minutes—to reconnect with some aspect of your life that renews, refreshes, and invigorates your Life! Unplugging is Life-giving!

As always, I look forward to the ongoing conversation. Until my next posting, take good care and remember to enjoy the moment. Blessings to you and yours ….Jane W. Barton

Do you have a question for Jane? Please email us at coaarp@aarp.org and we will be in touch soon!


Jane W. Barton, MTS, MASM, CSA is a passionate speaker, writer, and listener. Jane is the founder of Cardinal, LLC, a consulting firm that provides educational programs to assist people in confronting the daunting challenges posed by aging, serious illness and disability. Jane is well-versed in the areas of grief and bereavement, caregiving, hospice and palliative care, change and transition, and spirituality and health. She presents innovative, transformational programs to community members, healthcare providers, pastoral caregivers, clergy, funeral service providers, and national audiences to improve the experience of people and families challenged by serious, advanced, or terminal illnesses. Previously, Jane served as Director of Education for a hospice and palliative care educational institution. She has also served as a hospice chaplain and bereavement facilitator in hospice and palliative care. Jane is a certified Spiritual Director as well as a Certified Senior Advisor. In a former life, she worked as a financial services representative and an exploration petroleum geologist and manager.