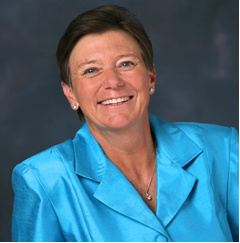 Greetings one and all…

With just a few days until Thanksgiving, I am reflecting on my many blessings in life. Perhaps you engage in a similar process during the holidays as well. This year, my gratitude is magnified due to the devastating twists and turns I've recently witnessed in the lives of dear friends and colleagues: the death of a beloved family member, the loss of a job, a pending divorce, a serious accident, and a life-changing medical diagnosis. Their losses and challenges highlight the fact that life can turn on a dime for anyone at anytime—thus causing me to feel a wee bit vulnerable, anxious, AND incredibly grateful for my life.

I am also grateful for the lessons learned by observing how my friends and colleagues are choosing to respond to these challenges. The resilience of the human spirit, the courage of a faith-FULL heart, and the willingness to once again lean into life never cease to amaze me, particularly in the aftermath of adversity. No doubt, these lessons will serve me well in the days and years to come when my life unfolds in unexpected ways. In those moments, I pray that I remember these life lessons:

Resilience is a Choice - Choose to Bounce Back from Adversity

• Recognize that I need not be a victim of my circumstances

• Exercise the freedom to choose a response to life that is ultimately life giving

• Be realistically optimistic about the future

• Remember that I have bounced back from hard times before. I can do it again!

• Believe that there are better days ahead


Faith Sustains Us During Times of Uncertainty

• Realize the roots of fear reside in the unknown

• Rely on faith to sustain me through the times of doubt and fear

• Trust in myself, my family and friends, and my faith

• Believe that my path will unfold as I am ready and able to take the next step


Lean Into Life by Leaning on Others

• Remember that I am not alone

• Choose to lean on trusted family and friends when challenged by life

• Learn how to graciously receive help when I need it the most

• Lean into life with the help of kind and caring family and friends

• Realize that life is enriched by sharing the journey with others—the good times and the bad

Please know that I am not oblivious to the difficulties encountered when life happens. Responding to such moments is often a long and arduous journey. Of late, I have witnessed too many friends whose hearts have been broken by life. Consequently, I listened to them rage, cry, question, doubt, grieve, suffer, pray, and blame. I know life exacted a tremendous toll on these people and continues to do so in some instances. But I know something of even greater importance. My friends and colleagues will survive and will ultimately thrive. I know this to be true because I see evidence of it every day in how these people choose to live. One step at a time, they are moving on. Today, I am so thankful and so blessed to share the journey with such amazing people.

In closing, I wish you and yours an amazing holiday season and New Year. And, when life happens, remember the lessons learned that serve to inform your next step. Blessings to you and yours ….Jane W. Barton

Jane W. Barton, MTS, MASM, CSA is a passionate speaker, writer, and listener. Jane is the founder of Cardinal, LLC, a consulting firm that provides educational programs to assist people in confronting the daunting challenges posed by aging, serious illness and disability. Jane is well-versed in the areas of grief and bereavement, caregiving, hospice and palliative care, change and transition, and spirituality and health. She presents innovative, transformational programs to community members, healthcare providers, pastoral caregivers, clergy, funeral service providers, and national audiences to improve the experience of people and families challenged by serious, advanced, or terminal illnesses. Previously, Jane served as Director of Education for a hospice and palliative care educational institution. She has also served as a hospice chaplain and bereavement facilitator in hospice and palliative care. Jane is a certified Spiritual Director as well as a Certified Senior Advisor. In a former life, she worked as a financial services representative and an exploration petroleum geologist and manager.