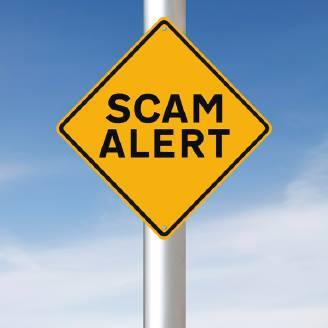 Scammers follow the news and different trends, but can you believe they even follow the weather too?! When temperatures rise or fall scammers take advantage of heating and cooling needs of consumers. Utility scammers commonly pose as someone who works for your gas, water or electric company. These scams can be very tricky because they often know your name, address and the correct name of your utility provider. They also work to convince you they hold important resources like your heat and water in their hands.

Please note the following "red flags" of utility scams:


An unsolicited and often threatening phone call requesting immediate payment or your utilities will be shut off.
A request for payment via wire transfer, prepaid gift card, cryptocurrency or other unusual method.
Text messages or emails from unfamiliar sources requesting you contact them about your utility bill.
Unannounced workers who show up at your door and offer to solve a problem or provide an inspection that was never requested.
Requests for personal information such as your bank account or credit card numbers that are likely already on file with your legitimate utility provider.
If you receive a suspicious contact from someone who claims to be with your utility provider, disengage and contact your known provider using known contact information. Regardless of how threating they are do not panic and provide personal/financial information or access to your home. Additionally, it is a good idea to notify local authorities and your neighbors to alert them of the latest scheme. Stay safe this winter!

Recognize, Refuse, Report!
Call us Monday–Friday, 9 a.m.–4 p.m. 800-222-4444 Option 2