Blog by Jane Barton

Greetings one and all...

Welcome back to The Caregiver's Cairn - a sustaining and empowering guide for caregivers and care receivers. I hope you and yours have enjoyed a lovely month since my last posting. I invite you to pour a cup of coffee or hot tea, curl up in a cozy chair, and ask yourself the following questions. Who will care for me? Who will care for my loved ones? Serious consideration of these questions will serve you and your family well. Failure to recognize the importance of these questions may lead to emotional, physical, psychosocial, and financial distress

During the 20th century, life expectancies in the United States increased by 30 years. In World Population Prospects, The 2010 Revision (released by the United Nations Department of Economic and Social Affairs, Population Division), the life expectancy is 75 years for men and 81 years for women. That is fabulous news! However, increased longevity could pose a variety of challenges for aging persons and their families. In 2011, the Centers for Disease Control and Prevention reported that 80% of older adults (age 65+) have one chronic condition while 50% have at least two chronic conditions. Additionally, advanced age increases the risk of developing Alzheimer's disease. Consequently, the downside of a longer life could be compromised health and the subsequent need for ever increasing levels of care - informal (family and friends) and professional care. Planning for care is not merely advisable, it is mandatory if we are to age well.

In September of 2012, MetLife Mature Market Institute published "The New American Family," a report that highlights the composition of households in America. The changing nature of the family structure in the United States complicates caregiving. The birth rate continues to decline, resulting in fewer children to care for aging parents. The divorce rate is on the rise with a noticeable increase in the number of separations and divorces in the senior population (65+ years), referred to as silver separations and grey divorces. Although a recognized trend since the 1980's, this demographic trend within older couples gained greater exposure with AARP's publication in 2004, "The Divorce Experience: A Study of Divorce at Midlife and Beyond." There is also a growing trend to "go solo," adults choosing to live alone. And families are typically geographically dispersed. These factors and many more highlight the need to pre-plan for care. We cannot assume family will be available when care is required.

I realize this is a challenging proposition - to contemplate your own demise or that of a loved one. However, if you are proactive instead of reactive, you have the time to be thoughtful, creative, innovative, and collaborative. I speak from personal experience. Several years ago, my friends and I were chatting about what old age looked like for each of us. It dawned on me that there is no one "required" to care for me as I age. I am divorced and have no children. My parents are deceased, and I have one older brother. Gulp! I felt quite alone and fearful in that moment. Interestingly enough, my dearest friends are in the same situation. So, we decided to get old(er) and weird(er) together. We are actively planning to combine forces and age well together. We will share a home, share expenses, share in the care, and share the blessings of intentional community.

One size does not fit all when it comes to a plan of care. I would love to hear about your plans for your family and yourself. Join the conversation about caregiving. Make suggestions. Pose questions. Provide resources. Share your story. Coming together and sharing, we can work together to help improve the process for one and all. I look forward to continuing the conversation next month. Til then, blessings to you and yours...

Do you have a question for Jane? Please email us at coaarp@aarp.org and we will be in touch soon!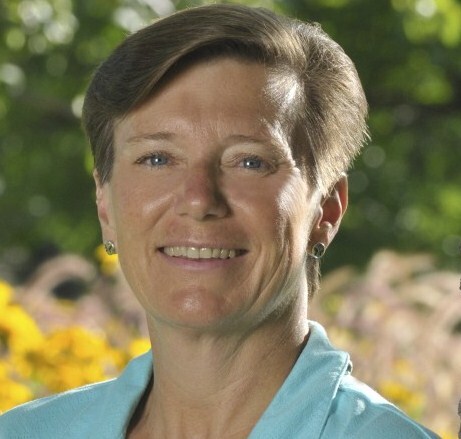 Jane W. Barton, MTS, MASM, CSA is a passionate speaker, writer, and listener.


Jane is the founder of Cardinal, LLC, a consulting firm that provides educational programs to assist people in confronting the daunting challenges posed by aging, serious illness and disability. Jane is well-versed in the areas of grief and bereavement, caregiving, hospice and palliative care, change and transition, and spirituality and health. She presents innovative, transformational programs to community members, healthcare providers, pastoral caregivers, clergy, funeral service providers, and national audiences to improve the experience of people and families challenged by serious, advanced, or terminal illnesses.
Previously, Jane served as Director of Education for a hospice and palliative care educational institution. She has also served as a hospice chaplain and bereavement facilitator in hospice and palliative care. Jane is a certified Spiritual Director as well as a Certified Senior Advisor. In a former life, she worked as a financial services representative and an exploration petroleum geologist and manager.
Contact Information: www.CardinaLife.com, CardinaLife@msn.com 303-489-3903