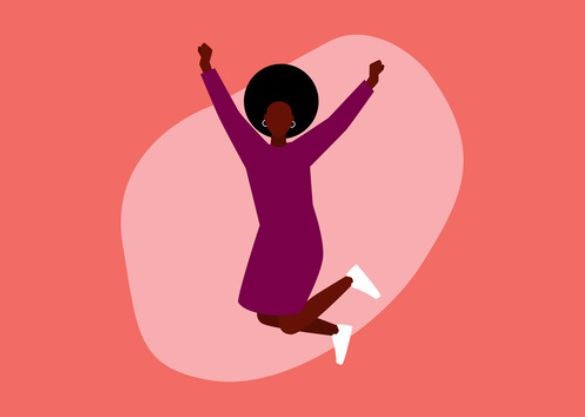 It's said that June is the "gateway to summer," a month of blossoming nature and the melody of a brand new season. It makes sense, then, that June would also be home to celebrations observing the power of liberty and song.

June brings the convergence of Juneteenth, a holiday long-observed by the Black community and newly recognized by the United States government; Black Music Month, a national observation instituted by President Jimmy Carter in 1979; and LGBTQIA Pride Month, begun by President Bill Clinton in 1999 as "Gay and Lesbian" Pride Month.

Juneteenth, essentially Black American Independence Day, commemorates the liberation of enslaved Blacks following the defeat of the Confederacy. Although President Abraham Lincoln had decreed freedom for the enslaved in 1863 with the Emancipation Proclamation, it was not until Union soldiers arrived in Texas slaves there learned of this development. Juneteenth began as a celebration in Galveston in 1865 and has been celebrated in Black communities for a century and a half. In 2021, President Joe Biden signed a law establishing it as a federal holiday.

This year, AARP is excited to observe the importance of this holiday with a number of events throughout the nation, including virtual lectures.

JUNETEENTH EVENTS
Juneteenth events supported by AARP local teams include a parade in Philadelphia and celebrations throughout Texas, including the Dallas Black Dance Theatre's tribute to civil rights icon Odetta Holmes.

BLACK MUSIC MONTH EVENTS
Black Music Month, a celebration of the cross-cultural influence of Black artistry that spans every genre, obviously means great parties with great soundtracks.

Virtual concerts continue with AARP California, which on June 23rd will feature a selection of favorite performances from Black band leaders who performed with San Jose Jazz during the 2022 Winter Fest and New Works Fest festivals. Highlights include performances from Harriet Tubman, Marquis Hill, ASTU, Michael 'Tiny' Lindsey, Mike Blankenship, and Cava Menzies. Learn more and register here.

LGBTQIA PRIDE MONTH
Pride Month is an evolution from "Gay Pride Day", first celebrated in 1970 to commemorate the then one-year anniversary of the Stonewall Uprising, a series of protests for gay rights and freedom from persecution from law enforcement.

While we're continually reminded of all the social justice work left to be done in this country, these holidays encourage moments of gratitude for the achievements of our communities in the areas of truth and acceptance.

Whether it's celebrating freedom to live and prosper, the liberty to love who you choose, or the power of Black artistry, June is always on beat. Look for additional events commemorating these holidays and other summer celebrations on your community calendar.