AARP Connecticut
The latest news, information and events for Connecticut residents 50+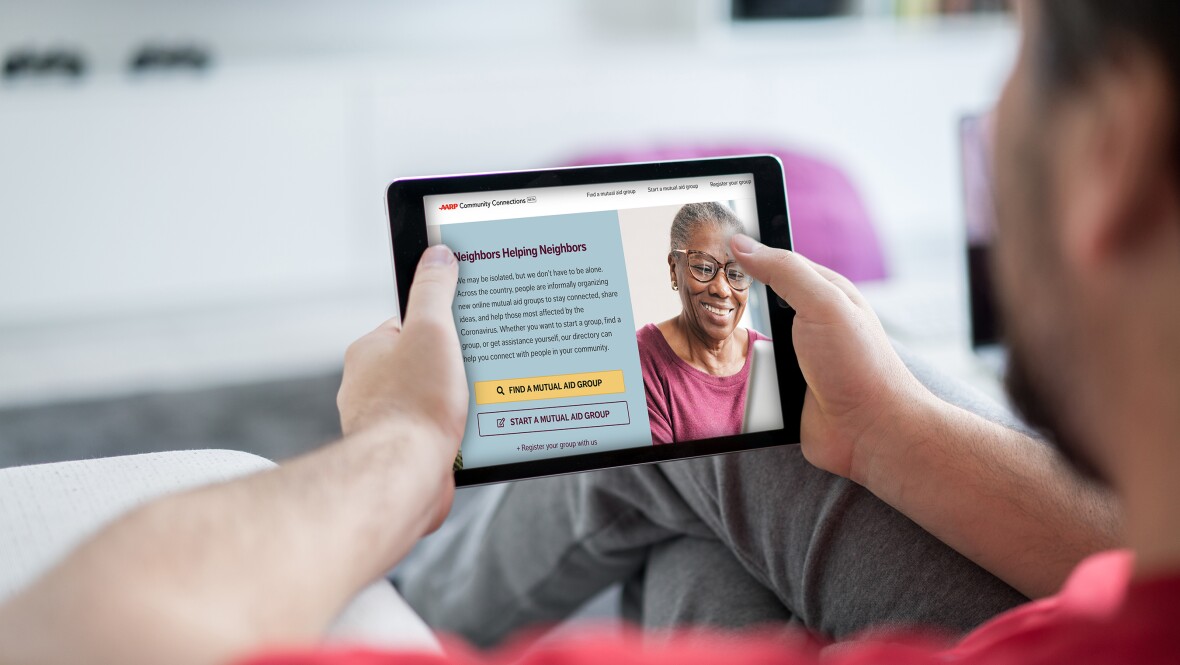 We may be isolated, but we don't have to be alone. AARP Community Connections is a new website that offers steps to find help – or give it – during the coronavirus pandemic. At a time when people are self-isolating, the website connects you to support in your community. It also enables you to join or organize your own online mutual aid group to stay connected, share ideas and help your family, neighbors and those most affected by COVID-19.

Photo Credit: Timothy Greenfield-Sanders

The spread of the coronavirus across our country has created a very stressful environment for all Americans and especially older people and those with underlying health conditions who are at heightened risk. During these difficult days, I want to assure you that AARP is actively engaged in our nation's response to the outbreak, and we are working hard to help our members, their families and broader community understand how to protect themselves.

Some of the steps we are taking include:

APR 3, 2020
Resources for government services, home health visits, food banks, grocery access, meal delivery and unemployment benefits.
APR 1, 2020
On April 1, 2020, AARP Connecticut sent the letter below to Governor Ned Lamont strongly recommending immediate actions related to the rescheduled June 2, 2020, Connecticut Primary that will provide older adults and those at most risk from COVID-19 access to voting while ensuring their health protection.