As we approach spring and the second season of 2019, AARP members and their guests are reminded that they can save money on tickets to hear stories by ordinary people doing extraordinary things in the second half of their lives as part of the 2ND ACT speaker series at Waterbury's Palace Theater.
Part inspirational, aspirational, experiential and just plain comical, these after-50 life stories may even ignite your own imagination to become part of what is becoming a growing community of 2ND ACTers!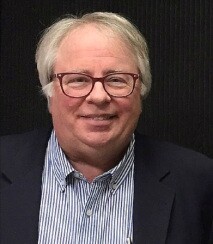 Appearing March 26 at 6 p.m. is Certified Professional Career Coach, Official Member of The Forbes Coaches Council, serial 2ND ACTer, and Connecticut resident Garrison Leykam.
"I believe that everyone is capable of creating their own second act careers," according to Leykam. "It doesn't matter where you come from, what job or career you're in now, or how old or how young you are. You CAN design a 2ND ACT. In fact, it's a commitment we have to make to ourselves to live authentically and use our talents and abilities in every stage of our life."
This AARP card-carrying motorcyclist and "real deal reinventor's" life is testimony to what can be accomplished at any time of our lives. Leykam has been a record producer for industry giant London Records during the height of the British Wave, been president of his own record label and performed as a singer-songwriter at Nashville's iconic Bluebird Café and CBGBs (the Bowery's birthplace of punk). He's held senior leadership positions at major companies such as MCI Telecommunications and Grand Circle Travel. Leykam is a published author of several books, including Classic Diners of Connecticut, been a news-talk radio show host on Fairfield County's WSTC/WNLK and a stand-up comic whose appearance at NYC's legendary Gotham Comedy Club was the premise for the television documentary Comic on a Half Shell. Leykam produced and hosted the motorcycle odyssey DINERS for Connecticut Public Television (CPTV) and has been featured in the American Motorcycle Association's exhibit and book MotoStars: Celebrities + Motorcycles.
The 45 to 60 minute-long stories are followed by a Q&A with the audience and include light fare before each presentation in the series. AARP members can purchase up to four tickets at $20 each (originally $25) with the code "50Plus" at www.palacetheaterct.org, 203-346-2000 or the box office at 100 East Main Street.
The deal will not end on March 26 though, as AARP members and their guests can hear three more speakers in the inaugural 2ND ACT series: James Mapes (entertainer/hypnotist/motivational speaker) on April 23, Jeff Savage (actor) on May 7 and Aingeal McLaughlin Murray (Integrative Health Coach) on June 25.
AARP members can enjoy great discounts on admission and memberships to a variety of Connecticut museums and cultural attractions, local theater, musical performances, educational classes, and more! Visit www.aarp.org/ctdiscounts for more details.