By Kristopher Thompson
Kristopher Thompson, CAPS is trained as an NAHB Certified Aging in Place Specialist. He researches, implements, and demonstrates new technologies for the NEAT Center Smart Home. Kristopher has an educational and professional background in information technologies and Computer Science, and he holds a degree in Applied Science/Computer Networking.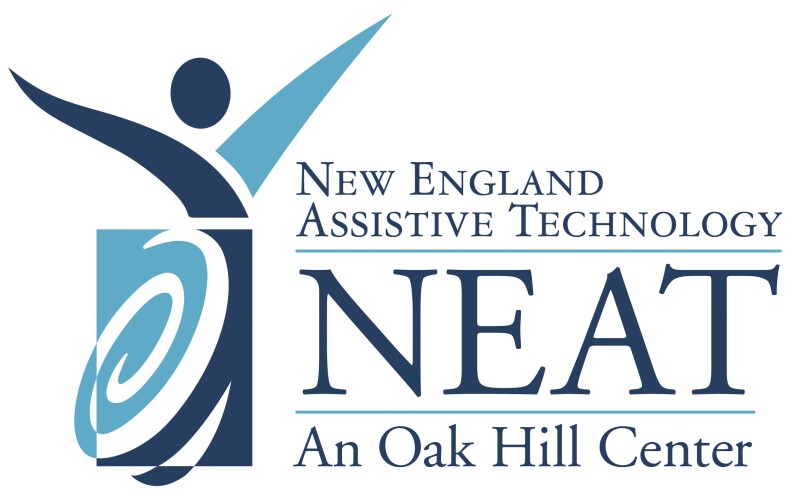 New smart home tools are able to provide a unique level of support and access to the world for people 50 and over, and they can be the lifeline that helps someone age in place. Oak Hill's New England Assistive Technology (NEAT) Center offers education and training on these devices so that anyone can incorporate them into their everyday lives. The NEAT Center offers a smart home demonstration center where our specialized staff provides personalized assessments to determine which smart home tools best support independence, then provides support in learning how to use them.
NEAT will be launching a Smart Home on Wheels in the coming months thanks to support from the Connecticut Tech Act Project and the Consumer Technology Association Foundation. The Smart Home On Wheels will allow us to reach people 50 and over throughout the region and show them the full array of technology available.
Betsy is a retiree who is visually impaired and lives by herself at her home in Shelton, Conn. She recently contacted the NEAT Center because she wanted to be able to control her home lighting, place phone calls and stay on top of her daily tasks more easily. She has lights in her den, living room, bedroom and on her front porch that she would like to control without having to physically search for switches. She wasn't sure which smart solutions would work best for her, so she contacted NEAT.
At our recommendation, she was able to obtain several affordable smart bulbs and an Amazon Echo Dot. Her next obstacle was getting her new technology installed and having someone teach her how to use it. A member of the NEAT team visited Betsy, installed the items and provided her with training. We showed her how to control her lights, music, calendar, and make phone calls by simply using voice commands. We set certain lights to automatically turn off at sunrise and turn on at sunset. We also set her porch light to turn on and off at certain times of the evening which enabled her friend to bring her mail to the porch, as he did for her daily.
She is now able to manage her daily tasks by using her voice to control her calendar, add appointments, and hear her agenda dictated to her. She also uses the Amazon Echo to make voice controlled phone calls, which makes calling much easier and enables her to stay in touch with those close to her. NEAT helped her gain an enhanced level of independence, and she is delighted at her new ability to take control of her home environment and remain socially connected.
A recent US Senate Aging Committee panel noted that over 8 million people 50 and older live in social isolation, with that number rising. This leads to very serious health consequences, and it has been shown that greater social connection leads to a 50 percent reduced risk of early death (for context, these risks are higher than obesity and even smoking up to 15 cigarettes a day). Smart home devices can help people age in place by connecting them with innovative tools that bring community directly to them, helping them stay connected to loved ones, and make new connections. Smart home technology to support independence will become the norm and Oak Hill's NEAT Center can help people get there: https://oakhillct.org/NEAT-Center .