The following post was submitted by Linda Avery, State Coordinator for the AARP Foundation Tax-Aide program in Connecticut.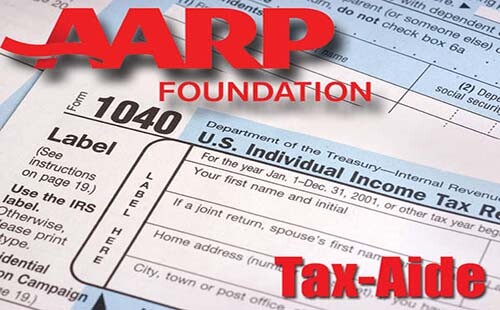 Are you looking for a "feel good" opportunity? An opportunity to help others in your community, while keeping your mind and body active and engaged at the same time? Then the AARP Foundation Tax-Aide program in Connecticut is the answer!

Even if you are interested, but on the fence, there are a variety of roles and tasks with the program that may grab your attention. Take a look at what it has to offer.

We are the nation's largest FREE tax preparation program in the country with over 35,000 volunteers at more than 5,000 sites. The program has provided services to more than 50 million low-moderate income taxpayers since its inception in 1968.

In Connecticut alone, there are over 90 sites that are managed and staffed by more than 500 volunteers, many who started out looking to fill their free time and are still with us 10, 15 and 20 years later!

Concerned that you have little tax experience? We are there for you, our teams of instructors and local mentors will work with you to provide training and support.

During the tax season – from February 1 to April 17 of 2018 – you will join teams of returning volunteers at your local libraries and senior centers who will be there to assist you. Our local sites are made up of wonderful, dedicated and caring volunteers ready to help.

There are a large variety of roles in the program in case numbers are not your thing. You can be a greeter, client facilitator, local coordinator or use your background in technology to help manage our sites.

Looking to learn more? Please visit us at http://www.aarp.org/money/taxes/aarp_taxaide/ or complete an application at http://www.aarpfoundation.org/taxaidevolunteer and a local volunteer will contact you.

We look forward to hearing from you!