AARP Florida
AARP Florida is making a difference where you live.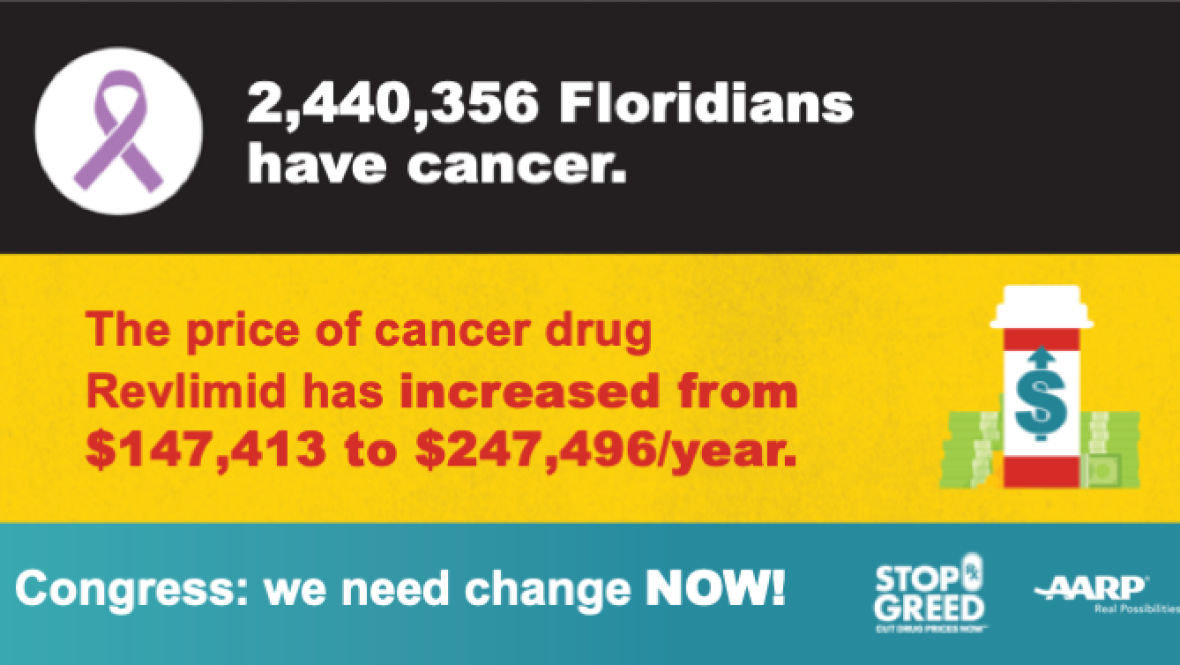 AUG 21, 2019
Nearly three in ten Floridians have stopped taking prescription medications because of cost, according to newly released AARP research.
AUG 16, 2019
Communities often come together after disasters to help each other, not only with the physical tasks, but also for emotional support.
JUL 31, 2019
AARP Florida's 2019 voting record contains detailed, vote-by-vote information on key legislation in the 2019 Florida Legislature. During the 2019 session, AARP alerted legislators that AARP would consider their votes on certain proposals to be key votes for the 2019 voting record.
AUG 9, 2019
Florida is no stranger to hurricane and scam artists. Natural disasters often bring an influx of con artists ready to take advantage of suffering and confusion.