AARP Florida
AARP Florida is making a difference where you live.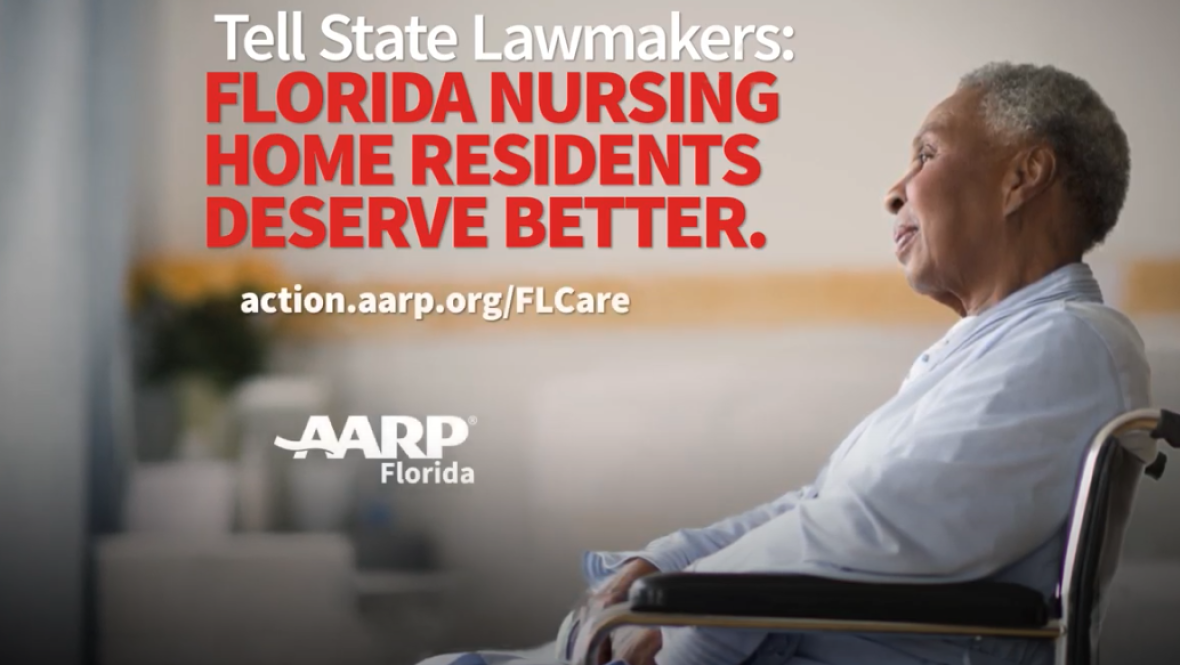 APR 5, 2021
Tell your State Senator and State House of Representative member to protect nursing home residents by voting 'No' on SB 1132/HB 485.
APR 15, 2021
The latest release of AARP's Nursing Home COVID-19 Dashboard shows that both cases and deaths in Florida nursing homes declined substantially in the four weeks ending March 21, falling to their lowest levels since AARP began releasing this information in June 2020.
MAR 25, 2021
Our new report shows that nearly all Florida voters 50+ agree that highly-trained, well-paid care for nursing home residents is extremely important. Additionally, voters oppose legislation that would allow Personal Care Attendants (PCAs) to replace Certified Nursing Assistants (CNAs) in nursing homes, lowering the quality of care.