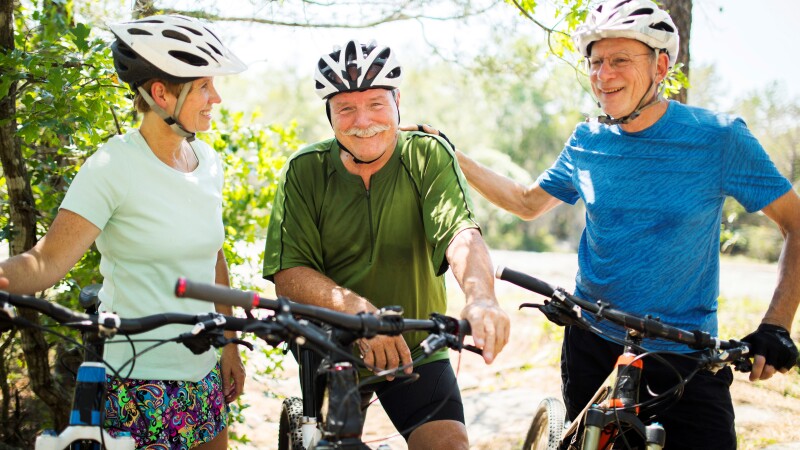 AARP Florida announced 10 organizations throughout the state will receive 2022 Community Challenge Grants, totaling $157,800, as part of the largest group of grantees to date with $3.4 million awarded among 260 organizations nationwide. Grantees will implement quick-action projects that help communities become more livable in the long-term by improving public places; transportation; housing; diversity, equity and inclusion; digital access; and civic engagement, with an emphasis on the needs of adults age 50 and over.

Florida State Director Jeff Johnson said, "AARP Florida is committed to working with communities to improve residents' quality of life through tangible changes. We are proud to collaborate with this year's grantees as they make immediate improvements in their communities to jumpstart long-term change in the Sunshine State, especially for Floridians 50+."

The Florida 2022 Community Challenge Grant projects include:

Dunedin, Fla.

–

Dunedin Public Library – $6,200 Universal-access picnic tables will be added to the playground at the library, and a "story walk" will be created with signage explaining the city's history and other distinctions.
Fort Lauderdale, Fla. – Grace Arts – $12,500 A giant fabric shade with a design of geometric shapes will hang above an outdoor shopping plaza in the Victoria Park neighborhood to provide shade and better location for cultural events and activities.
Miami, Fla. – Friends of The Underline – $20,000 Miami's Walk4Life club will expand into the city's downtown. One digital message board will highlight members' accomplishments, offer health tips and promote wellness events.
Miami, Fla. – Transit Alliance Miami – $20,000 The My Transit My City project will offer lessons and technical support to older adults and people with disabilities about how to use the county's redesigned bus system.
Pensacola, Fla. – Council on Aging of West Florida – $50,000 Two "tiny houses" will be built. One will house a low-income senior citizen, the other will be used as a model home to educate the community about the ways tiny houses can help alleviate the city's severe housing shortage.
Defuniak Springs, Fla. – Walton County Board of County Commissioners – $9,000 A gaming area will be created at the Coastal Branch Library on an existing courtyard or green space. It will include a ping-pong table, cornhole game and checkers/chess table.
Tallahassee, Fla. – 2-1-1 Big Bend – $15,000 Rides will be provided throughout the county to residents age 50 or older.
Tampa, Fla. – Carrollwood Cultural Center – $6,350 To aid blind or visually impaired arts aficionados, audio describers will be hired and an assistive-listening system will be installed for center's theatrical, dance and art offerings. The Blind Visionaries multimedia group will perform, and a tactile and audible art exhibit will be staged.
Tampa, Fla. – City of Tampa – $7,500 A pathway will be built to connect Linebaugh Avenue and apartments for older adults to the walking loop in Takomah Trail Park.
Wilton Manors, Fla. – Three Bridges Neighborhood Association – $11,250 To improve the aesthetic appeal of Coral Gardens Park, new lighting, plants and a Little Free Library will be installed. Grant funds will also be used for a renaming contest and block party.

AARP Community Challenge Grant projects will be funded in all 50 states, Washington, D.C., Puerto Rico, and the U.S. Virgin Islands. True to the program's quick-action nature, projects must be completed by November 30, 2022.

This year, AARP is bolstering its investment of affordable and adaptable housing solutions in response to the national housing crisis. With additional funding support from Toyota Motor North America, the program is also increasing its support of projects that improve mobility innovation and transportation options.

The grant program is part of AARP's nationwide Livable Communities initiative, which supports the efforts of cities, towns, neighborhoods and rural areas to become great places to live for people of all ages. Since 2017, AARP Florida has awarded 24 grants and $264,328 through the program to nonprofit organizations and government entities across the state.

View the full list of grantees and their project descriptions at aarp.org/communitychallenge and learn more about AARP Livable Communities at aarp.org/livable.