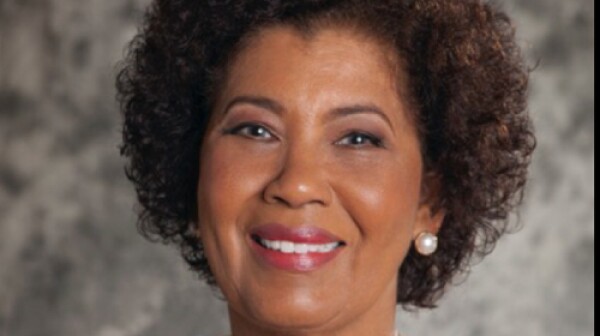 Donna L. Ginn built a business career at the Procter & Gamble Co., rising to a post as Latin American Division Manager of Organizational Development in Caracas, Venezuela. Later she founded and leads Crossroad Consulting Group, an international organizational development company serving clients across the U.S. and in Europe, Asia and Latin America.

Donna has served in leadership roles in many community and social-impact organizations. She is the immediate past president of Greater Miami Chapter of The Links, Incorporated, an international nonprofit organization of about 14,000 professional women of color. She is a trustee member at United Way of Greater Miami and served as co-chair of the Children's Impact Council. She has served as president of the board of the Urban League of Greater Miami and of the YWCA of Greater Cincinnati. She has also served as a board director of the League of Women Voters, the Girl Scouts of Tropical Florida, and the YWCA of Greater Miami. She holds a Master of Science in Organization Development from American University and certifications in organization development from MIT's Sloan School of Management and the NTL Institute of Applied Behavioral Science. Donna is the newly appointed volunteer state president of AARP Florida.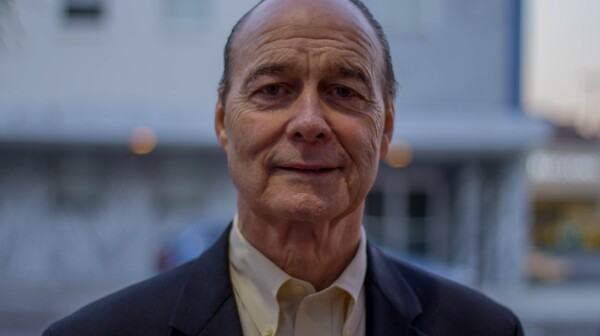 Fred Bates is a graduate attorney and labor relations and human resources executive with a background in training, consulting and general management, who currently serves as the Regional Coordinator for AARP Foundation Tax Aide program. As a volunteer and an executive in business, Fred works to create an environment for improved relationships and performance of people in organizations and the workplace. He has demonstrated success as a legal and human resources counsel to management to deal effectively with employees.

Expertise in providing instruction and training in managing people and improving bottom line performance. Fred is a graduate attorney with and corporate labor relations experience and is a former member of Oklahoma, Texas, and Pennsylvania Bar Associations (currently inactive).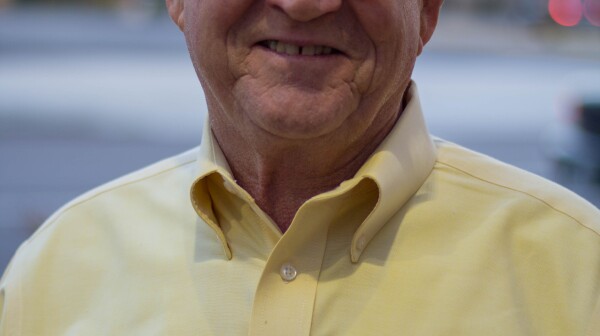 Charlie Benz worked for 32 years with the New York State Department of Taxation and Finance. He worked as an auditor, an audit supervisor and finally as a section head of the Rochester district office. His early career involved extensive travel throughout the US conducting audits. As section head he was extensively involved in the supervision and decision making process for the audits of many of the Country's largest corporations. Charlie was also actively involved in the training of department staff throughout the State on audit procedures, industry specific audit issues and fraud audit procedures.

Charlie conducts day long Sales Tax seminars for Manufacturers in Buffalo, Rochester and Syracuse NY each spring and fall with a former co-worker. He is also does Sales Tax consulting and is currently representing two clients in tax disputes with New York State.

He has been volunteering with AARP of Florida for 6 years, presenting Fraud presentations, meeting with Federal, State and Local elected officials on senior issues and supporting AARP's efforts in the Tallahassee Community.

Charlie grew up in Buffalo NY and worked in Rochester until retiring and moving to Tallahassee in 2005. He and his wife Donna have been married for 45 years. They have three children and 7 grandchildren who live in the Rochester NY area.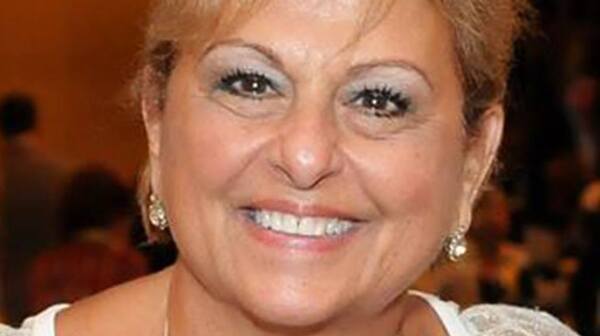 Elaine Misceli-Vasquez is the owner of Broward's first bilingual newspaper, El Heraldo de Broward, publishing since 1974 and now has expanded to include event production. She is a seasoned public relations and marketing executive who pioneered the cable television industry in Broward County from 1970 to 1985. She owned one of the first multicultural communications agency since 1992, Latin Power, Inc. and a special events company.

She and her late husband, Erwin M. Vasquez, M.D., established a $1 million Erwin and Elaine Vasquez Family Foundation with the Community Foundation of Broward to focus on the senior issues in our community, as well as her tireless fundraising efforts to provide the only free healthcare facility for the immigrant poor and underserved communities in Broward, the Light of the World Clinic. Founded by her husband in 1989, Elaine has raised more than $1.5 million, helping more than a ¼ million women and children receive quality healthcare and medicines for free. She continues his legacy by developing a long-range plan to sustain the volunteer clinic.

Elaine has been, and continues to be active on numerous non-profit boards. A devout Catholic, Elaine was invested as Lady Commander of the Equestrian Order of the Holy Sepulchur of Jerusalem with a Papal Order from Pope John Paul for her charity work.

Her greatest gift and joy of all – her 3 daughters, 4 granddaughters and grandson – her family is woven into every aspect of her life.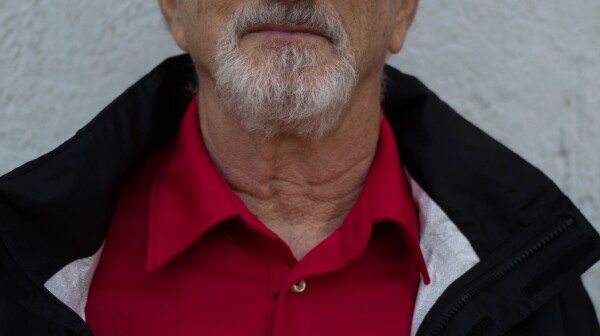 Steve Rome retired from a successful career as a chemical engineer in 2007, and even before his retirement, he demonstrated his commitment to creating a better society. Rome served as Vice President and then President of his local synagogue and spent much time volunteering as a substitute Religion School teacher. As a synagogue board member, he organized participation for various programs such as Paint Your Heart Pensacola and Habitat for Humanity. Rome also instituted a Holiday Pinch Hitter program, whereby synagogue members allowed Christians time off during the Christmas holidays, and served on the United Way Pensacola Allocation Board.

After retiring, Rome served as President of the Pensacola Jewish Federation Board and on the board of the local FEMA Emergency Food and Shelter Program. In 2010, he joined AARP's Advocacy Volunteer program. The purpose of the program is to present AARP's position on issues affecting adults 50-plus to the public, as well as to community and government officials, including state and federal legislators. While serving as a member of AARP's Advocacy Volunteer program, Rome visited Florida legislators and lobbied Sen. Bill Nelson's office in Washington. After becoming an AARP Advocacy Volunteer, Rome also became an AARP Speakers Bureau member and an Advocacy Volunteer Trainer, helping to inform local groups about issues important to people 50-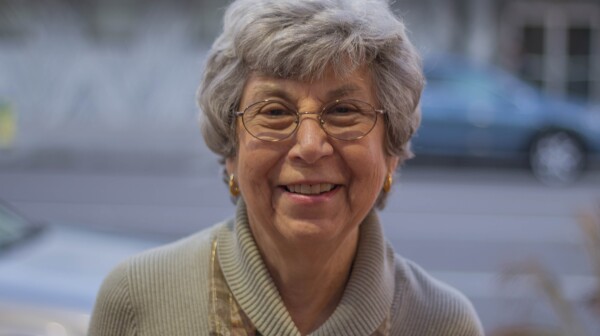 Carol Smith was born to volunteer. She has been a member of the League of Women Voters, both in New York and Florida, for 50 years. A chemist by training, Carol worked for Eastman Kodak and for the 4-H Local Program in New York. After moving to Broward County in 1989, Carol continued her volunteering efforts as a volunteer representative for the county's League of Women Voters as well as serving on a citizens advisory board to the Broward County MPO and Tri-County Local Emergency Planning Council. She has focused on getting kids interested in civic participation and voting by providing civics material to area schools and online voting experience mirroring adult elections.

She graduated from the University of Rochester in 1955 with a bachelor's degree in chemistry. Carol is married to Richard and has three sons, one stepson, and five grandchildren.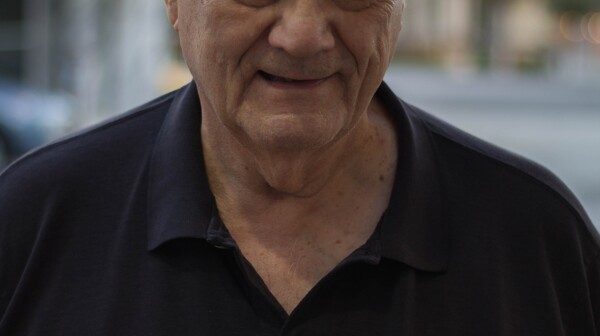 William Ternent worked in business and industry, served as a business and organizational consultant, as an executive for start-up companies, as a professor and administrator in various colleges and universities, and as Acting President in the organization and early development of a free-standing medical college. While teaching in Washington, D.C. he was selected to serve as an HEW Fellow during the Carter Administration and served out of the Office of the Secretary of Health, Education and Welfare in the area of higher and continuing education. Now that he's retired, Bill volunteers with AARP as an advocate, trainer, speaker, chapter officer and volunteer in support of local chapters. Bill was appointed to the FL Executive Council in 2013. He also volunteers with Senior Medicare Patrol, ElderSource, United Way and other community service organizations. He is an active speaker for AARP before many organizations and groups in East Central Florida about health, social security and other issues or concerns of older Americans.

BIll and his wife Jan currently live in Ormond Beach, Florida.
Ken Thomas is the Regional Volunteer Director for the AARP Mega-States region. He is the top-ranking volunteer leader in this region, which includes AARP volunteers and staff in seven states: California, Florida, Illinois, New York, Ohio, Pennsylvania and Texas. These states comprise more than a third of AARP's 60,000-plus volunteers nationwide.

Thomas served Americans for 36 years in the field of aviation. He retired from the Federal Aviation Administration as manager of the Miami Air Route Traffic Control Center. He has served as volunteer state president of AARP Florida since January 2015, and served on the AARP Florida Executive Council since 2013.

He serves as a community volunteer for the Guardian ad Litem Program in Palm Beach County, and founded a non-profit organization that advocates for children, Speak Up For Kids of Palm Beach County, to provide financial support to the Guardian ad Litem program. He volunteers with Florida's Senior Medicare Patrol helping to educate seniors on how to avoid becoming victims of Medicare fraud, waste, and abuse, as well as how to protect themselves against identity theft. He volunteers with AARP as an advocate, speaker and Driver Safety trainer. He is a veteran of the U.S. Air Force.

Thomas is a native of Williamsburg, Va. He and his wife, Delilah, have been married for 30+ years and will gladly share photos on request of his five children, nine grandsons, one granddaughter and two great-grandchildren.