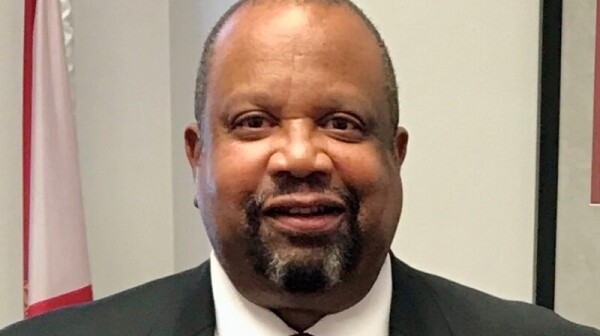 Ken Thomas is the Volunteer State President of AARP Florida. He most recently served as the Regional Volunteer Director for the AARP Mega-States region. He is the top-ranking volunteer leader in this region, which includes AARP volunteers and staff in seven states: California, Florida, Illinois, New York, Ohio, Pennsylvania and Texas. These states comprise more than a third of AARP's 60,000-plus volunteers nationwide.

Thomas served Americans for 36 years in the field of aviation. He retired from the Federal Aviation Administration as manager of the Miami Air Route Traffic Control Center. He has served on the AARP Florida Executive Council since 2013.

He serves as a community volunteer for the Guardian ad Litem Program in Palm Beach County, and founded a non-profit organization that advocates for children, Speak Up For Kids of Palm Beach County, to provide financial support to the Guardian ad Litem program. He volunteers with Florida's Senior Medicare Patrol helping to educate seniors on how to avoid becoming victims of Medicare fraud, waste, and abuse, as well as how to protect themselves against identity theft. He volunteers with AARP as an advocate, speaker and Driver Safety trainer. He is a veteran of the U.S. Air Force.

Thomas is a native of Williamsburg, Va. He and his wife, Delilah, have been married for 30+ years and they enjoy spending time with their five children, nine grandsons, one granddaughter and two great-grandchildren.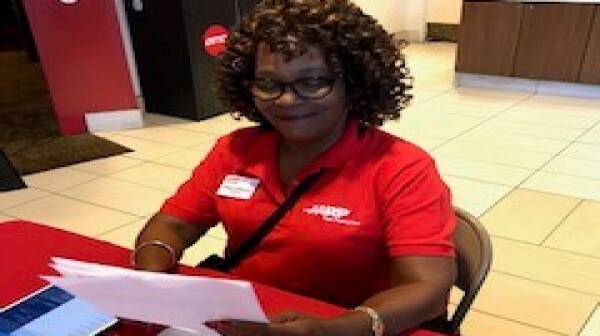 AARP - Lead of the Volunteer Engagement Team; Advocacy; Provides presentations throughout the city on Fraud and Prepare to Care.

Cheryl Jefferson of Jacksonville was honored by AARP Florida and the National Association of Veterans and Families in May, 2019 for her work with the U.S. armed services. Jefferson not only advocates for Veterans through AARP in Jacksonville, but also provides useful information for Veterans in her volunteer outreach efforts in Jacksonville.

She also serves as Secretary of the Jacksonville Ladies, a group of volunteers who attend military funerals for Veterans at the Jacksonville National Cemetery. The group's work is modeled on the Arlington Ladies, a group of women who volunteer to attend funeral services at Arlington National Cemetery across the Potomac
Elder Source - Vice Chairman, Elder Source Advisory Council. The group communicates the needs of the community through advocacy efforts with local elected officials and provides information to elderly adults on how services may be accessed.

Jefferson also serves on the Senior Advocacy Coalition and Caring Connections Telephone Reassurance Program that connects weekly with isolated and homebound seniors via telephone. Finally, she also is part of the Transform Jacksonville "Pastors and Principals Partnership" charged with a mission to facilitate a unifying movement that demonstrates God's love.

Thayra "Tye" Hausheer is the newest member of the AARP Florida Executive Council, a team of leadership volunteers, who under the guidance of the State President and the State Director, carry out AARP's strategic priorities within the state. 

Tye worked for the Social Security Administration for 22 years before retiring early in 2014 to dedicate herself to her passions – volunteerism and community involvement. She was part of the BalletFolklórico Aires Panameños in Miami for over 15 years as an Executive Board member, Dance Director, and instructor of the group's children's section.

Tye is a Volunteer Leader for AARP; a Volunteer Leader for SHINE (Alliance for Aging); she also volunteers for VITAS in the Bereavement Department, and she is a member of the Latino Center on Aging advisory board. Tye is a Certified instructor for the Florida Health Networks and the Alliance for Aging.

Tye has been happily married to her husband, Jeff, for almost 34 years, and they have two amazing children, Jair and Kirei. Tye enjoys traveling, learning languages, and working on art projects outside work and volunteering.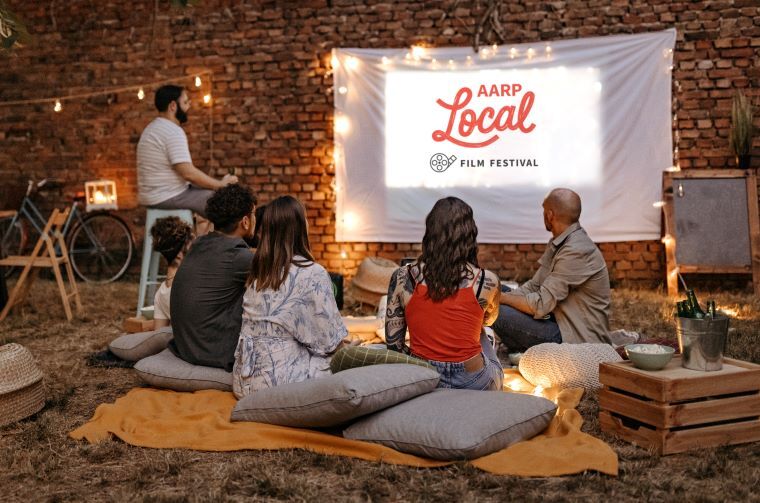 Connecting you to what matters most,
like neighbors do
. Find events, volunteer opportunities and more
near you
.