AARP Florida and the Alzheimer's Association Florida chapters have teamed up to spread awareness about the needs of caregivers of those living with Alzheimer's, educate about the risks and prevention of the disease as well as share the latest breakthroughs in dementia research.

Approximately 6 million people in the U.S. currently have Alzheimer's disease, a number that is projected to triple to 16 million by 2050. Someone in the U.S. develops Alzheimer's every 65 seconds; by 2050, this is projected to be every 33 seconds.

Throughout Florida, there are thousands of our friends and neighbors who are either living with Alzheimer's or are a caregiver for them. Help us help them by learning about this disease and helping raise awareness for it.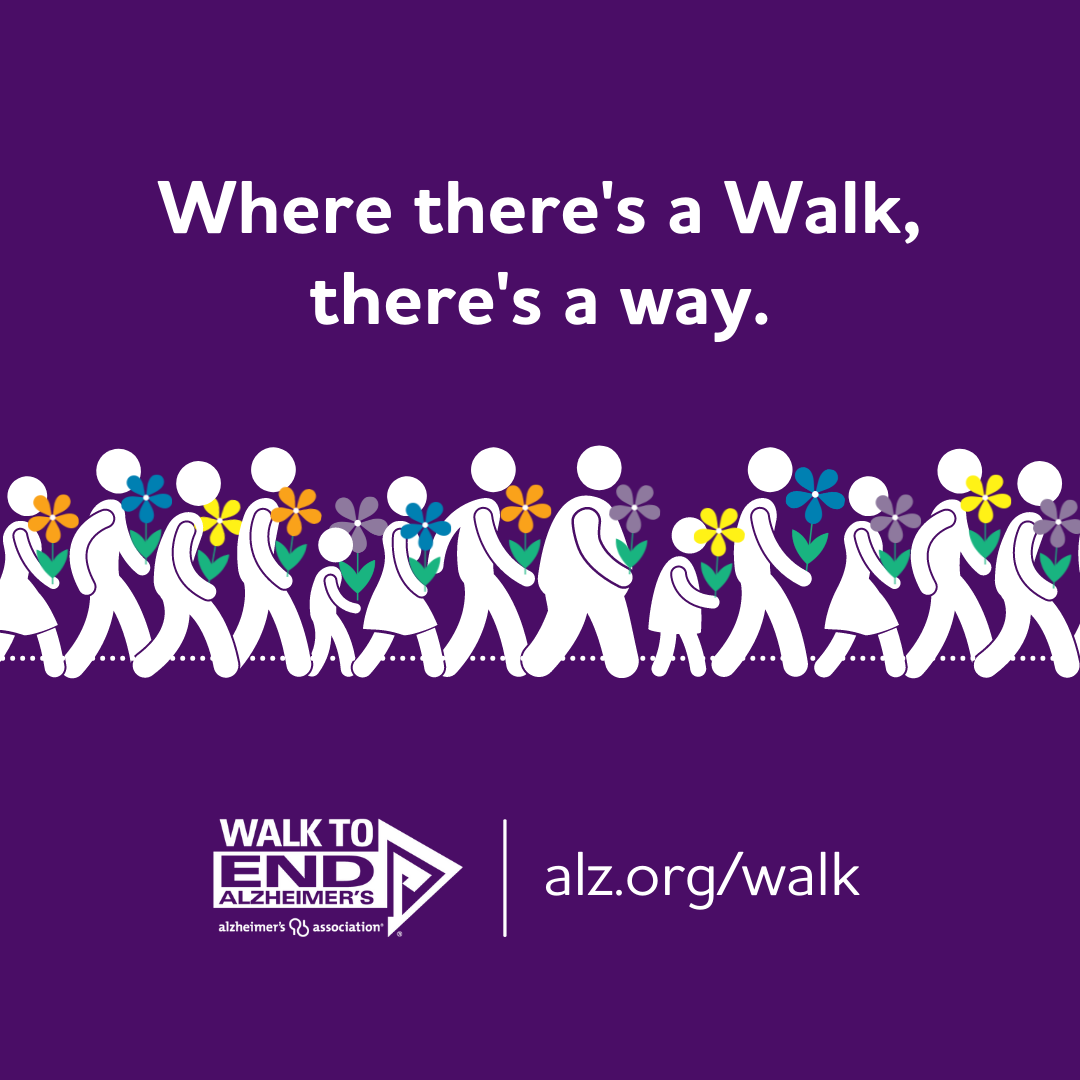 EVENTS
Join us on Sept. 21 for a free Zoom discussion: Advancing the Science: Alzheimer's and Dementia Research

Tremendous gains have been made in the understanding of the science and basic biology underlying Alzheimer's and other dementias. These advances are leading to great strides in strategies for prevention, detection, diagnostics and therapeutic interventions.

Join us to learn more about:

Landscape of Alzheimer's and dementia science
Risk factors for Alzheimer's and all other dementia
Highlights in early detection and diagnosis
Latest advances in clinical trials, treatments and lifestyle interventions
This event is in English (6 pm ET on Sept. 21) and Spanish (Noon ET on Sept. 21).

AARP Florida is also proud to sponsor six Walk to End Alzheimer's throughout the Sunshine State to raise awareness. We invite you to join us:

COVID safety precautions message from the Alzheimer's Association: We're moving forward with plans to host Walk to End Alzheimer's® in person this fall. The health and safety of our participants, staff and volunteers remain our top priorities as we make decisions about event details in your community, and we'll continue to offer options to participate online and in your neighborhood. All events will implement safety protocols including physical distancing, masks (where required), contactless registration, hand sanitizing stations and more. We will continue to closely monitor Centers for Disease Control and Prevention (CDC), state and local guidelines to ensure walk events adhere to recommendations and are safe for attendees.